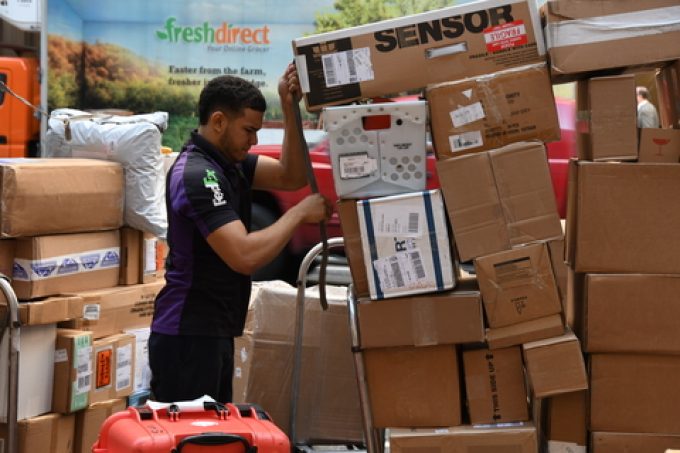 "Constrained" labour markets took a bite out of FedEx's first quarter profits as it recorded a near 12% decrease, leading the integrator to up its rates.
Year-on-year operating income for the three months to August dropped from $1.59bn to $1.4bn, but a 12.3% climb, to $22bn, in revenues seemed to leave chief executive Fred Smith bullish on the company's direction, even as he bemoaned labour shortages.
Mr Smith said: "The execution of our strategies continues to drive higher demand for services, despite disruptive impact of the pandemic to labour availability and supply chains."
Chief operating officer Raj Subramaniam told investors the impact of constrained labour markets remains the "biggest issue" facing not only FedEx, but "many other companies around the world" and was the "key driver" of the "lower than expected" results.
Asked to place a figure on the financial impact of the labour shortages, Mr Subramaniam said "approximately $450m", with FedEx Ground bearing the brunt of the difficulties.
"To illustrate this: our Portland hub's running approximately 65% of the staffing needed to handle its normal volume, which results in our teams diverting 25% of the volume it would normally handle because it simply cannot be processed efficiently to meet standards.
"That diverted volume must be rerouted and processed, which drives inefficiencies in our operations and in turn higher costs.
"These inefficiencies included adding incremental linehaul and delivery routes, meaning more miles driven and higher use of third-party transportation to enable us to bypass Portland entirely. Now that's merely one example."
Across the Ground network, more than 600,000 packages a day are being rerouted, with the company anticipating the associated pressures persisting throughout the peak season.
To offset this, Mr Subramaniam said the company was attempting to recruit some 90,000 extra staff ahead of the peak, offering tuition reimbursement and paid premiums for peak period shifts, notably at weekends.
He added: "We are also actioning detailed volume and demand planning with customers to drive additional sorts to alleviate congestion and expanding network capacity."
But amid the noise, FedEx also announced its third rate increase of the year, with Express, Freight, and Ground services all seeing shipping rates increase by an average of 5.9% from 3 January 2022, alongside a series of surcharges.
The first of these, a fuel surcharge, will take effect from 1 November, while from 17 January a host of surcharges will added to customer bills.
In a statement, the company said: "These changes reflect incremental costs associated with the challenging operating environment, while enabling FedEx to continue investing in service enhancement, fleet maintenance, technology innovations, and other areas."