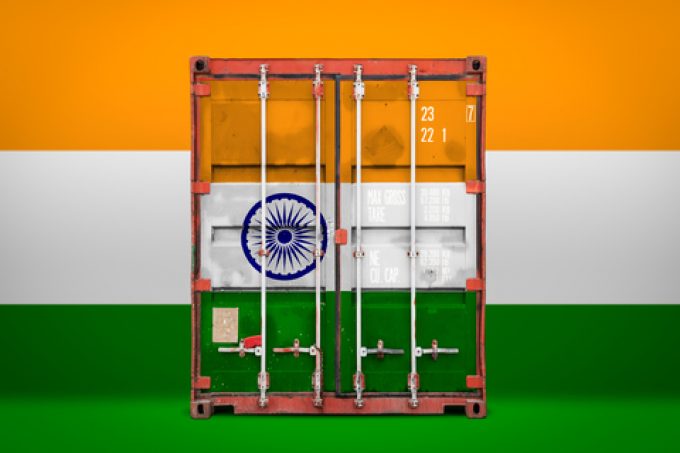 India is targeting the digital logistics revolution to reduce its high supply chain costs, with the country's freight forwarders at the centre of the action.
A draft national logistics policy, set for release this year, aims to bring down logistics costs from 14% of GDP to 10% by 2022.
To achieve this, the government plans to create a national logistics "e-marketplace" to simplify import-export documentation and drive transparency, via the digitisation of processes such as customs and regulatory compliance.
India's new online port community system, launched earlier this year to bring operational efficiency to the maritime ecosystem, will also connect to the marketplace, creating a "game changing" experience, it claimed.
However, while policymaking and implementation in India can be notoriously slow, the country's freight forwarders are embracing digital technology at a rapid pace.
Newcomer 20Cube, for example, headquartered in Singapore but with an operational base in Chennai, was quick to establish itself among the new generation of India's "digital-first" forwarders. Founded in 2011, the company has since grown to 500 employees and 43 locations, after attracting $20m from investors.
"The logistics industry has long suffered from significant inefficiencies, with many established players having built their business on pre-internet systems," said executive chairman Beat Simon.
Therefore, he said, the company's founders were determined to realise the full potential of applying new logistics technologies from the get-go.
"Our cloud-based, centralised system provides a single source of truth," Mr Simon explained. "We make trade easy by enabling better planning, decision-making, and automation of processes."
He cautioned, however, that the transformation of the logistics industry was not just about adopting new technology: "It requires a fundamental cultural shift in order to prepare companies for the new digital era," said Mr Simon.
Sameer Patel, logistics vice president at Globelink WW India, has long-argued that Indian forwarders could no-longer operate as "mom and pop shops". He said the industry was quickly evolving with the entrance of digital players such as Cogoport and FreightBro.
"We expect India's logistics industry to be significantly transformed over the next three to four years," he told The Loadstar. "And we can see early signs with new players coming onboard with jazzy websites and near-break response times.
"The terms of engagement are changing in the digital landscape and this is being adopted by new market players, while existing forwarders are re-engineering processes to embark on their own digital journey."
Aiding the digital journey is Log-X, a new technology "accelerator" launched in October by DP World.
The terminal operator, which handles around a quarter of India's container throughput, partnered with a trio of local start-up funds to "encourage innovation and technology adoption in the Indian logistics sector."
Log-X will focus on developing digital technologies like blockchain, artificial intelligence, robotics, simulators and internet of things (IOT) systems.
Rizwan Soomar, chief executive of DP World Subcontinent, said: "Technology adoption and innovation will play a strong role in building an integrated logistics platform offering end-to-end solutions for cargo owners.
"DP World wants to encourage the creation of a start-up eco-system for logistics and supply chain-focused innovators to reduce the costs of logistics in India and make its exports more competitive."