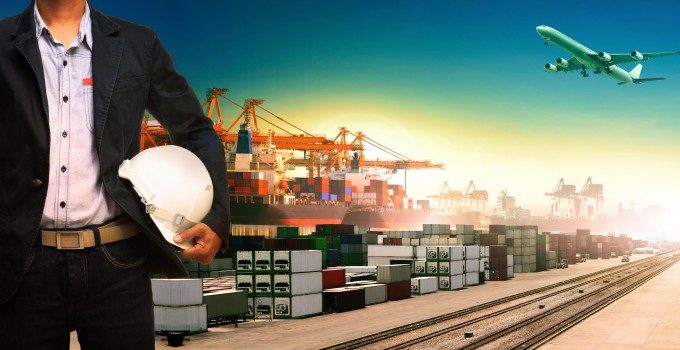 Freight forwarders in India must cease acting as "mom-and-pop shops" as they face industry disruption from ocean carrier consolidation, automation and a tax system overhaul.
Sameer Patel, logistics vice president at Globelink WW India, said freight forwarders had been "squeezed on both sides": a reduction in the number of shipping lines and strengthening freight rates.
"Customers are still not willing to shell out on the increased freight levels and shipping lines are reluctant to drop prices, so our yields have come under significant impact," he told The Loadstar during the FIATA World Congress in Kuala Lumpur last week.
"This is very challenging in India and has led to many businesses folding – companies that had been in operation for 50 years or more have not been able to survive with such low yields."
Globelink specialises in ocean freight forwarding, consolidation and groupage, with warehousing hubs in Hong Kong, Dubai and Singapore, where parent company CWT Group is headquartered. Mr Patel believes the consolidation among shipping lines will continue until there are just four or five major players.
"That doesn't mean there won't be competition but we will not see throwaway discounts like we saw in 2016, when the freight rate was even less than the port handling charges. It won't be a 'warehouse sale' anymore," he noted.

However, with local shippers experiencing gradual increases in ad-hoc freight rates, one potential side-affect – and an upside for forwarders – is the trend towards long-term contracts.
"Now shippers are realising the odds are against them, because with every shipment they're paying more than the previous one, so they are now more interested in long-term contacts – normally quarterly," Mr Patel explained.
On automation and digitalisation, he said that while the "layers" between shipping lines and customers were being reduced, the industry remained very fragmented, with many "specific requirements that only a freight forwarder can do".
He added: "Shipping lines cannot cover the whole spectrum, as much as they might want to. At the same time, the service providers definitely have to improve on the value chain.
"So we cannot be a 'mom-and-pop shop' and just do the forwarding, adding $50 or $100 on the freight and selling it onto the customer. That won't work and those firms will be out of business, because transparency will be there."
Meanwhile, India's much anticipated General Sales Tax (GST) has undergone teething problems since its implementation in July, but freight forwarders should start reaping the benefits of the simplified system within six months as the new system is fine-tuned, according to Mr Patel.
He explained that due to delays with setting up digital payment systems, some forwarders were waiting two or three months for tax credits they should have received within 10 days, putting further strain on cash flow.
"As a tax implementation product, GST is the best available. The flipside is that it had to be implemented within the very short span of one year by the government. And GST is meant to be fully digital, so they tried to get the systems up and running, but they could get everything ready in time," Mr Patel added.