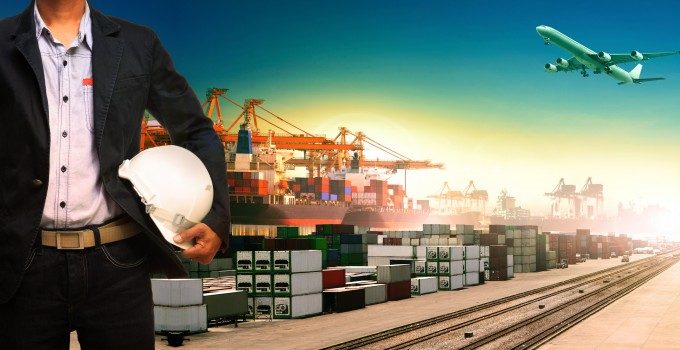 DSV was buoyant this morning as it reported healthy third-quarter gains in its Sea & Air division.
The company saw 12.4% organic growth in EBIT from the unit, or 13.3% year-to-date, with net revenues of DKr5.67bn ($972m), gross profits of $203m, and EBIT before special items of  $74.5m.
While road was "impacted by margin pressure", sea freight registered volume growth of 7.6% and air freight soared ahead with a 13.6% rise in volumes. But CEO Jens Bjørn Andersen warned that those rates were unlikely to continue.
"I don't think we will continue to see those growth rates but we will continue to see productivity gains and market share gains," he said. "[Whether we can continue to maintain] growth rates many, many times higher than the market remains to be seen. But we should grow and gain share from the smaller guys."
He added, however, that the company was almost at capacity. "We are very close to the maximum in some areas. It would be difficult to squeeze much more through the system – they are working particularly hard in Asia. But we could increase productivity in Europe, where we have the highest labour costs."
The Sea & Air gains were in part due to better productivity and new customers.
"We have had a good inflow of new customers – and it's not unlikely that they will allocate us new tradelanes, so we could grow that way," he added. "I can't see any reason why we should see a stop to the number of customers we gained."
But this had, however, reduced gross profit per shipment. "When we gain new customers they tend to be slightly less profitable than existing ones. We need to get to know the customers and their cargo first. But high growth will always dilute averages."
DSV said it had tried to protect itself from freight rate volatility by "giving ourselves very short contracts with customers and carriers", said Mr Andersen. "In the past, sometimes we would get locked in and the rate would rise. That's not the case now."
Over in its road division, DSV saw 5% volume growth but gross profit fell 1% to $182m, while EBIT before special items fell 9.8% to $38m.
Mr Andersen said the company had two things to do: "We have been spoiled for many years with profits from Road. But we need to complete the programme of operational excellence which will lower our cost base, or rather limit its increase, and we also need to see if we can increase the gross profit margin, and how the market will feel about that. It has been difficult to lift prices for a long time but we will try it at the beginning of 2015."
DSV, which in June acquired full ownership of Africa's Swift Group of companies, said it continued to have an appetite for M&A.
"It is still the case that we would like to participate in the consolidation of the industry. We are in the top 10 forwarders but our market share is 2%," said Mr Andersen. "It's not our appetite that is missing, it's the candidates and sometimes the terms."
Regionally, the UK fared well while the Nordic countries suffered.
"The UK is just doing well. We are keeping costs under control, and developing on some EU tradelanes. Some neighbours, Germany and Benelux, are doing well. And we have managed to increase productivity while keeping the cost environment pretty flat," said Mr Andersen.
In the Nordic countries, however, he said: "We have seen weak developments. We used to see some extremely high EBIT results, but the competitive landscape has changed a bit. The competition has been extremely aggressive. Everyone is struggling profit-wise but we are in a league of our own there."
And the forwarder indicated it might add a new product – a supply chain finance initiative.
"From payment behaviours it is very clear that some of our customers absorb working capital, and we are working on this constantly. It's a constant debate. But it shouldn't limit us from growing when we make the margins we do.
"We are looking at some initiatives on supply chain finance and it is probably a product we will add to our portfolio. That will become more and more important for us and our colleagues."
Overall, DSV saw net revenue of $2bn, and profit for the period was $82.8m.
You can download the investor presentation here.