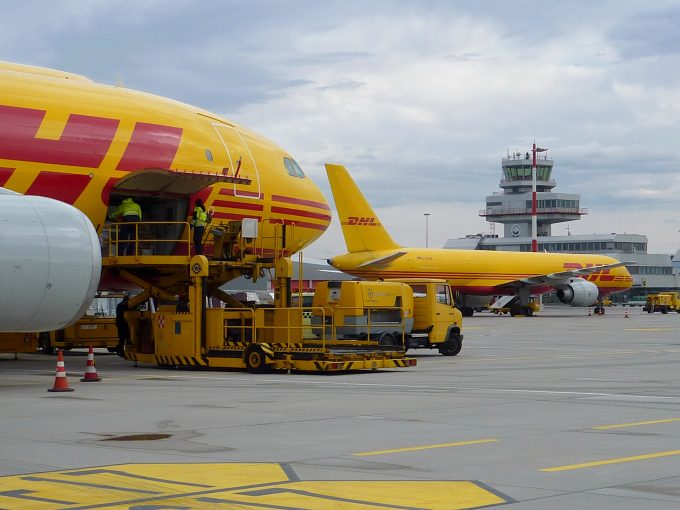 DHL Express is to set up a new European airline in Austria and turn its UK arm into an intercontinental carrier, in a major shake-up of its air networks.
The company is to transfer 18 757s, currently operated by DHL Air UK to Austria where it is currently filing an application to launch DHL Air Austria. While the administration will be in Austria, the aircraft will operate out of DHL hubs elsewhere in the EU.
A DHL spokesperson explained: "DHL's air network is based on multiple airlines, therefore it is a continuation of our current operating model. We reviewed several options in different European countries, but Austria/Vienna provided next to stable political and economic conditions, and also the best fit for DHL from an aviation and geographical perspective.
"The flight plan will nearly stay as it is, as we are founding an airline with administration offices near Vienna – not a new operation hub."
Analyst Frederic Horst, of CargoFacts Consulting, told The Loadstar: "Austria is probably not a bad choice of location because it will be easier to transfer the aircraft from the UK registry to the Austrian one, than for example to the German registry.
"If I were setting up an AOC in Europe for intra-European flying I would be looking at Austria or Portugal, or maybe Luxembourg as my first choice of location.
"The Austrian aircraft may well be based in Leipzig, all European airlines have the same rights regardless of where they operate (for intra-EU/ EEA services)."
DHL Air Austria will stay mainly focused on the EU, but five of the 23-strong fleet of 757s will remain with DHL Air UK. The spokesperson acknowledged that the changes to the UK operation were in part a response to Brexit.
"This is one of several reasons, [with] changed regulations due to the UK leaving the EU. UK-based airlines are not permitted to operate intra-EU flights."
Mr Horst added: "As a UK carrier, DHL Air UK is limited in terms of what it can do in terms of intra-European flying. The recently concluded transport agreement with the UK did not replicate the traffic rights available when the UK was still part of the EU."
DHL Air UK will expand its 767 operations, increasing its fleet size from the current three, and add 777Fs into the fleet. The spokesperson said there are "several widebody units to come".  No further fleet details were available.
DHL said the changes comes as e-commerce continues to grow.
"To respond to this growth and to continue offering its customers fastest transit times for their cross-border deliveries, DHL Express is remodelling its East Midlands-based airline, DHL Air UK.
"Focusing on intercontinental services, DHL Air UK will increase flights between the UK, the Americas region and Asia. In this context, the fleet will be expanded by adding more 767s and introducing new 777F aircraft. The plan is for DHL Air UK to commence its 777 operations in early 2022."
Managing director of DHL Air UK said that there was increasing demand in the UK for international time-definite deliveries.
Roy Hughes, EVP network operations Europe at DHL Express, added: "By expanding our airline platform, we are not just adapting to changing regulations, but also preparing our European network for further growth.
"To meet the high demand of our customers for cross-border express deliveries we take these measures to continue providing them with sufficient express capacity. With the planned structure, we will achieve both, a flexible and even more resilient airline network in Europe and a better global integration by increasing our intercontinental flights."
An announcement today by ATSG that its leasing subsidiary Cargo Aircraft Management will provide DHL with four additional 767-300 converted freighters is unrelated to DHL's European news, said the spokesperson. The ATSG aircraft are all destined for DHL's US operations, with three of the aircraft due in the second half of this year, and the fourth delivering in early 2022.