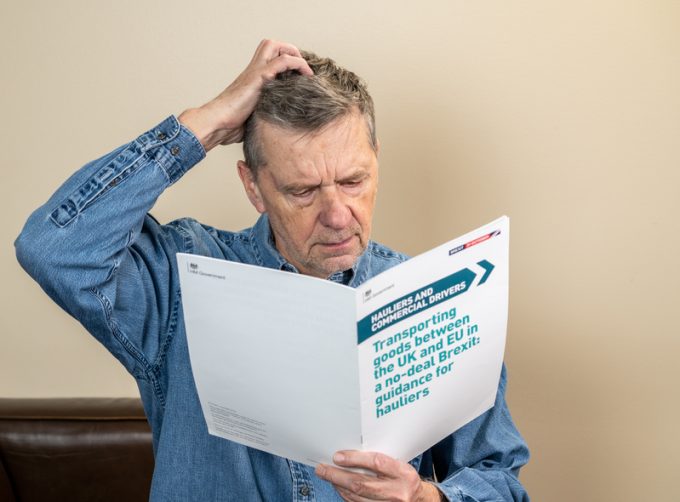 Continued delay in the roll-out of post-Brexit IT infrastructure has stymied the logistics industry's capacity to hire and train staff to work with the new systems.
One forwarder told The Loadstar that, without having access to the Check HGV (formerly, SmartFreight) or the Good Vehicle Movement Service (GVMS) systems, they were unable to prepare staff for the changed operating environment.
RHA CEO Richard Burnett told the UK transport select committee this week: "As hauliers we need to know that the intermediary customs market is ready, and we all know the time that this takes, which is being exacerbated by the pending second spike of Covid-19.
"All of which makes training even harder, and for hauliers the challenges come back to the customs intermediaries being ready."
One customs clearance operator told The Loadstar that, while it needed to increase staff to handle the additional work, which should have been done at the start of 2020, it faced challenges in the present environment.
"The problem was if I started employing people in January, or even June, and started to train them, I then only had enough work for the staff I already employed.
"New employees and current staff would get bored and, without work to keep them busy, would be likely to leave before 31 December. So, in my opinion, employing too soon creates issues of its own; it left us in a Catch-22."
Brexit minister Michael Gove last week told a parliamentary select committee he "hoped" GVMS would be ready by 4 December, with Check HGV due to come online in December.
Association of Freight Software Suppliers chairman Stephen Bartlett  told The Loadstar he felt confident the GVMS system "will exist", noting that the government had published a technical document on how to link external systems into the HMRC system. But he said that as far as Check HGV was concerned, "all we know is that the system will exist".
Another source said this left them with "no way of knowing how to train staff".
Jamie Houlihan, UK-based global customs lead for Flexport, said "not knowing what Check HGV will look like is causing concerns".
And on GVMS, he said "using it in practice will be the real deciding factor when it's put under heavy loads of traffic – thousands of notifications in the portal a day".
He added: "For operators, data remains the important message here. Having good data ready for whatever the new systems throw at you will be key to preparing for new requirements.
"All companies should be looking into the spec for the different systems, and what is needed to go into customs declarations, to better understand what data elements they have and what they don't; and try to fill those gaps as far upstream as possible while retaining good data flows between themselves and their broker."
A forwarder based in Northern Ireland added that while it was good that a GVMS technical document had been made available, its "late in the day" delivery had left the firm in a "quagmire" when it came to training staff.
They said: "There just is not access to training spots, which are booked up for several months."
Mr Bartlett added that it was "simply a case of too much to do, in too little time" – although both forwarders and the customs clearance operator said they were now "all systems go" to prepare themselves for Brexit.
Prime minister Boris Johnson said this morning the country should "get ready" for a no-deal exit from the EU. Logistics UK responded immediately, arguing that a deal was "vital for the transport and logistics industry and the whole economy".