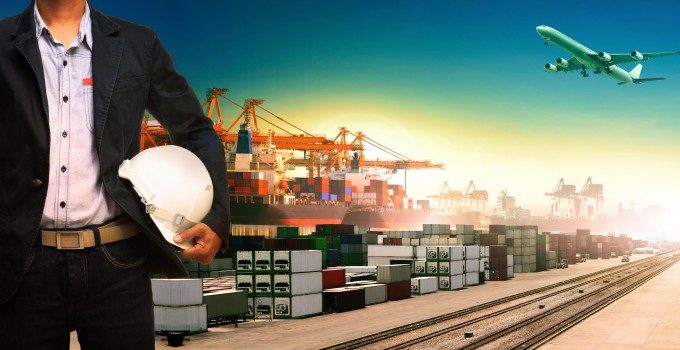 German logistics provider DB Schenker today revealed that it has launched two civil litigation suits against a number of airlines convicted of anti-trust price-fixing, after failing to reach "acceptable" out of court settlements.
The state-owned company believes it could be in line to receive as much as $3.3bn in damages after filing a case in New York against Air France-KLM, Martinair, Cargolux, SAS, ANA and Qantas, and a second in Cologne against Lufthansa, Qantas, Cargolux, SAS, British Airways, Swiss, LAN, Singapore Airlines, JAL, Air Canada and Cathay Pacific.
Both actions cover the fuel and security surcharge price-fixing activities that took place between 1999 and 2006, for which a range of airlines have been found guilty in a number of jurisdictions resulting in a number of large fines imposed.
In both jurisdictions, DB Schenker is claiming not only for damages but also for the interest accrued on those damages in the intervening period.
The company's head of group regulatory, competition and antitrust, Christopher Rother, said that a combined award for both damages and interest could amount to as much as $1.1bn in the US – which covers all flights into and out of and around the country during the period – and $2.19bn in the German case, where the court will have jurisdiction over a number of other geographies because a certain portion of the business was conducted in Germany.
While there have already been a number of class actions launched against airlines in the US by forwarders, some of which DB Schenker took part in and was awarded damages, Mr Rother said that the company had not reached any agreement with the airlines named today.
"As a result of the class actions, many airlines settled with their customers. At DB Schenker we had two options – we could either accept that the award was fair and reasonable and get our share of the quota of the settlement, which we did in some cases; or in other cases we felt that the damages were not enough and we opted out of those cases.
"These cases we are announcing today are those where we were unable to settle because their offers were inadequate."
The price-fixing centred on two areas of collusion – airlines agreed on the methodology and amount of fuel and security surcharges; and they also colluded not to pay "standard commissions on the surcharges they were adding to base rates".
"Litigation is not a means in itself and as a matter of principle we prefer to settle disputes with our business partners outside courts by discussion and negotiation, but the defendants refused to meet our claims and we have been left with little choice but to pursue via courts.
"Also, as state-owned company we ultimately have a responsibility to the German taxpayer to have compensation for these sort of losses – it is what our employer and shareholders expect," he said, adding he hoped the claims would also act as a "deterrence against future conspiracy".
"All our business partners should know that when they try to defraud us we won't let them get away with it," he said.
Separately, he told The Loadstar that the cases could take "many years", and hoped this may encourage airlines into settling earlier.
"We are relatively confident that having to face two complaints in two major jurisdictions, that they will come to out-of-court settlements."
One airline named in the documents, contacted by The Loadstar, spoke on condition of anonymity and agreed that the move appeared to be a strategy to gain an out-of-court settlement.
"We are really irritated at how they are doing this. They are doing a big media communication before it's in court – they are trying to put pressure on the airlines to get a settlement," the executive said, adding that it would have "no impact" on their day-to-day working relationship.
However, he did question exactly how much damage air freight forwarders suffered, given that surcharges were passed directly to shippers.
"We believe there was no real financial damage to our customers. These are extremely high figures in a low-margin industry, and they would have passed the surcharges on to their customers – so who suffered the damage, the forwarders or the shippers?
"It's a dangerous development that makes life difficult for everyone. Having legal issues is normal, but is it wise to fight such a war in the media? It's highly unusual."
Joost van Doesburg, head of air freight policy at the European Shippers Council, agreed: "It's surprising; they are simply not a victim of this cartel. They passed on the surcharges, and if I was a DB customer from that time I would want to know when I will be getting my money.
"I don't think this will be a popular step, and I'm surprised they've gone in this direction," he said.
Nonetheless, if the courts agree with DB Schenker's assessment of the damage it has received – Mr Rother revealed that the company economist's report on the case amounted to 3,200 pages – the impact on the air freight industry could be enormous. Company spokesman Jens-Oliver Voss said it had a 7% market share in air freight.
"That gives us an indication of how damaging this price inflation has been," said Mr Rother, which added that the cartel was "one of the biggest and best functioning cartels in business history".
DB Schenker was one of the participants of the so-called "Gardening Club" cartel. "Many European exporters and consumers of imported goods may have been harmed as a result," said EU Competition Commisioner Joaquín Almunia at the time.
Additional reporting by Alex Lennane