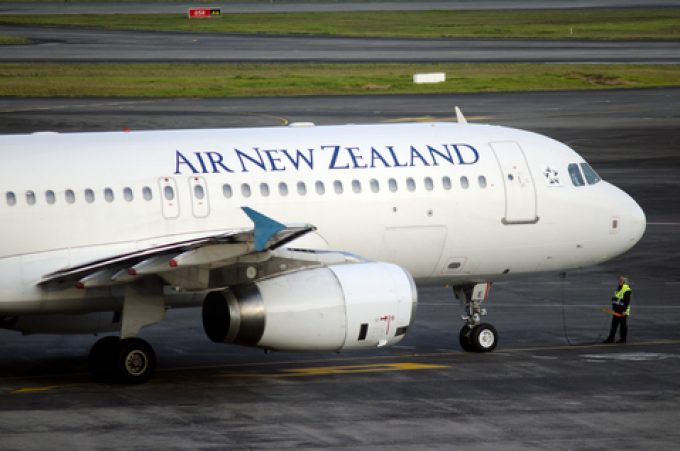 As cargo helps New Zealand's flag-carrier make a comeback, efforts are underway to ensure sufficient airfreight capacity for the country's key seasonal exports.
In a devastating year for the air industry, Air New Zealand posted its first financial loss in almost two decades and laid off 4,000 staff.
However, with some 80% of New Zealand's airfreight normally going in bellyholds, a near overnight switch to cargo-only flights has provided a "green shoot" for the the airline, with cargo revenue jumping from 10% of the business to 50%.
Alexander Larsen, global sales manager, said the airline started a charter service 48 hours after being forced to slash its weekly 166 widebody passenger flight schedule to just 12.
"We re-costed our business model to operate passenger aircraft as cargo-only," he told The Loadstar. "The scale and the pace of change was quite incredible."
The airline began charter flights on 30 March, between Auckland and Shanghai, providing a lifeline for exporters and bringing back vital PPE. The charters were extended to Hong Kong, Taipei, Australia and North America, flying 256 rotations through to mid June.
During that time, the government introduced the International Airfreight Capacity Scheme (IACS), subsidising cargo flights to the tune of NZ$330m (US$216m),  to ensure international supply chains remained open as freight rates ballooned out of control for many shippers.
"It meant we were able to transition from a cargo-only ad hoc charter model to scheduling services again, which provided some security and reliability in our ability to plan advanced services," explained Mr Larsen.
Air New Zealand currently operates 52 of the  country's 70 IACS services, including to Melbourne, Brisbane, Shanghai, Hong Kong, Narita, Los Angeles, San Francisco and the Pacific islands.
And as Australia launched its own subsidy scheme, Air New Zealand joined up, servicing the Brisbane to Los Angeles tradelane.
Mr Larsen said the subsidies allowed the airline to reduce rates to somewhere between pre-Covid levels, which allowed access to its cargo-only charters.
Some passengers are now using the scheduled flights, mostly for repatriation, but even on its cargo-only charters Air New Zealand opted not to load cargo on the maindeck.
"We decided at the time it wasn't worth pursuing," said Mr Larsen. "The profile of New Zealand's exporters consists largely of dense perishables, so you're actually not getting a significant weight payload advantage. By removing the seats, you obviously do get a volume advantage, but we can still take 40-45 tons of cargo out on a 789 longhaul to Los Angeles or Shanghai."
Exports include chilled meats, fish and live lobster into North America and Asia, Mr Larsen noted, while imports included car parts from Japan and electronics and apparel from China and Hong Kong, as well as increasing e-commerce volumes.
"We've seen a boom in volumes coming through the mail channels in the last few weeks," he said, noting that e-com cargo and hi-tech goods were faring "more tolerant" of the marketwide freight rate increases than some of the perishable exports.
Furthermore, as the key exporting season for fresh produce such as capsicum, tomatoes and cherries,gets underway next month, the race is on to ensure there's sufficient capacity available.
Mr Larsen estimated there was still only 35%-40% of pre-crisis level airfreight capacity in New Zealand, with the harsh uptick in rates pushing a big slice of produce commodities onto containerships.
Nevertheless, he's optimistic in the mid-term that, as borders re-open and passengers fly again, airfreight's speed to market advantages will outweigh the marginal higher cost of airfreight over ocean.