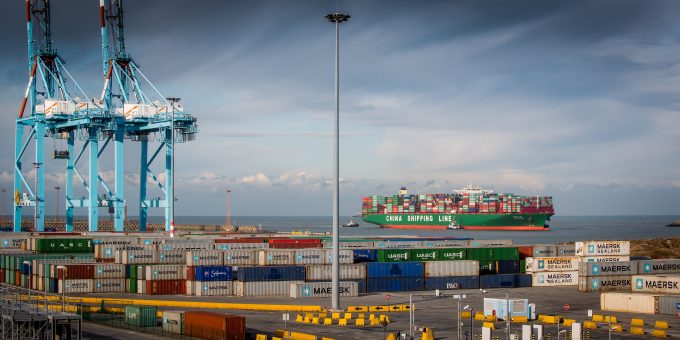 China's state-owned shipping and ports group, Cosco, has acquired the 76% share of APM Terminals' Zeebrugge box terminal it does not already own.
The Chinese group first invested in the port in 2014, buying a 24% stake, and it has acquired the outstanding shares for €35m, APM Terminals said today.
Head of APM Terminals' US and Europe portfolio Wim Lagaay said: "Our decision to divest Zeebrugge reflects our portfolio strategy to focus on long-term core assets.
"We believe Cosco Shipping Ports is the right long-term owner of the Zeebrugge facility and will continue to grow the port for customers, employees and the Zeebrugge stakeholder community."
However, the deal was complicated by the fact that Shanghai International Port Group's owned a 25% share in the facility, at a time when Cosco is increasing its stake in SIPG itself. As a result, the deal is structured so that APMT will buy SIPG's stake and sell it to Cosco alongside APMT's own 51% share.
The parties said they expected the deal to close in three to four months, once it has secured regulatory approval, and it is further indication of China's appetite for European transport infrastructure.
The OECD's ports and shipping administrator Olaf Merk said: "Yet another example where a Chinese state-owned company acquires the majority of a container terminal in Europe."
The deal will signal the end of APM Terminals' involvement in the Belgian port industry and represents another step to align its business with the wider interests of sister company Maersk Line.
Under the 2M alliance with MSC, most of Maersk's volumes have moved from Zeebrugge, to MSC's facility in Antwerp, while APMT has concentrated its regional focus on its operations in Rotterdam.
The Zeebrugge facility has an annual capacity of 1m teu and, along with its Ocean Alliance partners, Cosco Shipping was described as one of the port's "major" customers.