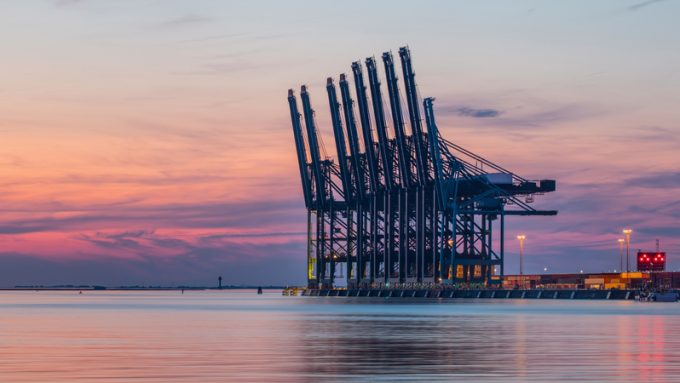 Ocean carriers are succeeding in propping up container spot rates from Asia, partly due to poorly communicated blanking programmes creating uncertainty for shippers.
Several have complained to The Loadstar that they receive late, confusing and often conflicting advice from carriers on blank sailings – even from container lines in the same alliance.
Moreover, shippers are finding that, where bookings are being rolled onto other loops, those services are not necessarily discharging their containers at the nominated destinations.
According to the latest data from Copenhagen-based maritime and supply chain intelligence firm eeSea, carriers have so far withdrawn around 20% of all headhaul sailings from Asia to Europe and the US.
Carriers cancelled around 28% of Asia-Europe and transpacific headhaul sailings in February, due to the extended Chinese New Year shutdowns, and it is feared that the number of blank sailings in May and June could exceed that level.
"The high number of blank sailings are having their desired impact for carriers," Martin Holst-Mikkelsen, head of ocean for Europe at Flexport, told The Loadstar today, confirming that the feedback received from lines was for "continued good utilisation levels".
"We expect an overall capacity reduction in the coming four weeks of between 25% and 30%, and expect the current rate level to hold going into May," he said.
Indeed, spot rates to Europe have edged up this week. According to the North Europe component of the Shanghai Containerized Freight Index (SCFI) today, spot rates on the trade have increased by 3.9%, to $753 per teu.
For Mediterranean ports, there was a small 0.4% uptick to $844 per teu.
On the transpacific, spot rates for the US east coast nudged down slightly on the week, 0.6%, to $2,620 per 40ft, but for the west coast there was a 2.2% decline to $1,495 per 40ft.
"The record number of blank sailings, including a few announced this week, prevented ocean rates from dropping too dramatically," said Freightos CMO Eytan Buchman. "The planned removal of capacity through June shows carriers are not expecting global demand for non-urgent cargo to return for some time."
Carriers are also benefiting from the collapse in fuel prices, which is not being passed on to shippers.
The price of compliant low-sulphur fuel oil (LSFO) has dropped below $200 per ton – a third of its price on 1 January when the IMO's 0.5% sulphur cap came into force, and half the then price of traditional heavy fuel oil (HFO) bunkers.
Carriers are accused of being extremely slow to cancel their IMO 2020 fuel surcharges and, in many instances, are still including them on their invoices to customers.
The so-called environmental surcharges are in addition to carrier BAF surcharges which, on the basis of the present market and forward buying ultra-low prices for bunker supply, should now be turning negative.