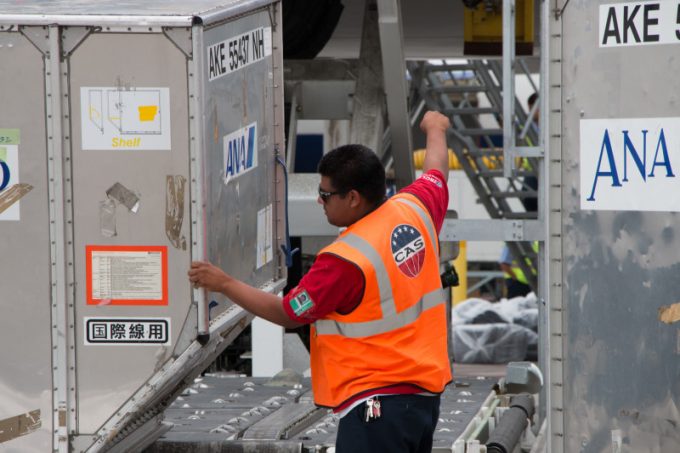 Consolidation in the cargo handling business continues apace, following WFS's acquisition of North America's largest cargo handling company Consolidated Aviation Services (CAS) for an undisclosed amount.
The latest deal gives European WFS a stronghold in major US airports.
After private equity company Platinum Equity acquired WFS last year, the handler announced it planned to double in size through acquisition. It then acquired 51% of Fraport Cargo Services.
CAS was bought by ICV Partners in 2011 for between $100 and $500m, according to press reports at the time. It has since grown to be a significant player in the North American market, with more than 90 airline customers cited on its website.
An industry source told The Loadstar that under ICV's ownership, CAS had become a "really good" handler. "There was no plunder by ICV, but investment in the business, such as in IT platforms. It made CAS an attractive but probably expensive acquisition, which would only work for a buyer who had a strategic interest in CAS."
Consolidation in the industry has been seen by some as inevitable as airlines increasingly look to global agreements in a bid to ensure economies of scale. Handlers too, living off tight margins, have also seen global deals as a way to harness greater clout with the airlines.
"There will be more consolidation, there's no question," said WFO president Olivier Bijaoui when the handler's new equity shareholder was announced last year. "And I think there is a need for it.
"Airlines are consolidating, and there are alliances. The only response is to grow our own platform to protect ourselves. The bigger you are, the easier it is to have global customers."
Bastian Lueken, head of Platinum Equity's European investment team, said in a statement: "We are delivering on our pledge to support the profitable growth of WFS by pursuing complementary, accretive add-on acquisitions which present immediate synergies."
WFS said last year it was looking at the closed Middle Eastern market for acquisition targets – but added it would not enter markets where there was already substantial competition.
WFS's main rival, Swissport, was itself acquired by China's HNA Group last year, for $2.8bn. The handler will remain as a standalone entity within the group. With Swissport consequently expected to grow in China, and WFS strong now in North America, it seems as if the two of the biggest global handlers are carving the world into two.
"The question for airlines will be whether these handlers can contribute to the health of air cargo, or whether they will simply see it as a way to put up prices," added the source.
Separately, WFS subsidiary Bangkok Flight Services is appealing for money to help the Foundation for Slum Child Care. The Thai-based handler has been raising money for the charity for six years, and is set to celebrate the opening of a new daycare centre for homeless children this year. David Ambridge, general manager of BFS, has led the charge on supporting the charity and hopes to buy more land next to the new centre. BFS is holding a gala dinner on February 12 in Bangkok, both to thank its customers and to raise more money. You can donate here.