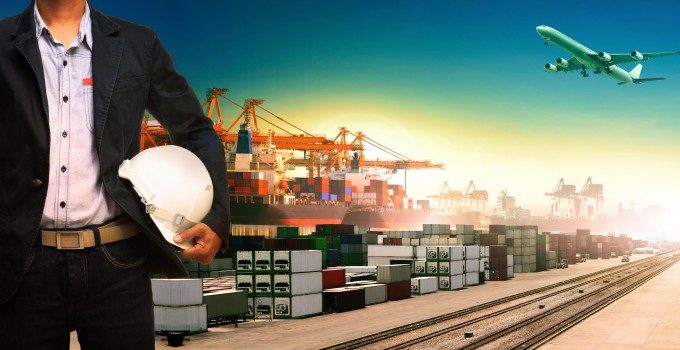 WFS, the global air cargo handler, plans to double in size as it spends the next two years in an "acquisition-oriented" phase. In what appears to be a growing trend in the logistics sector, it has been acquired by US private equity firm Platinum Equity for an undisclosed amount.
Its management, however, continues to hold an equity stake and says the buy-out will give WFS the ability to grow – fast.
"It's freedom," said Olivier Bijaoui, executive chairman, president and CEO of WFS. "With an equity partner the deal is clear. It is bringing us the means to make sure the company will grow. For us it's the chance we need.
"Platinum brings in financial expertise, and we need more resources, both internally and externally."
He said consolidation in the handling industry was inevitable, partly in response to changes in the customer base.
"There will be more consolidation, there's no question. And I think there is a need for it. Airlines are consolidating, and there are alliances. The only answer and response is to grow our own platform, to protect ourselves. The bigger you are, the easier it is to have global customers.
"The airlines are even outsourcing handling at home – we do the handling for Air France in Orly and have a JV with BA in Gatwick. Airlines outsourcing their hubs is good news for us. But we need to be able to have a lot of employees."
WFS plans to start its shopping spree with cargo handling companies. It is studying the Middle Eastern market as well as many other areas, but some rivals can relax – it said it would not enter markets that were already competitive.
"We don't want to be in the middle of a bloodbath," Mr Bijaoui told The Loadstar. "I wouldn't enter a market where there is already a fight. When I see prices that are almost suicidal, why would I try my luck?
"We're trained to be practical. There are enough markets in the world where we can make a positive difference. It's not about flags on the map, there is enough to keep us busy. But there are some places where we would be better than others there."
The plan is to bid for ramp handling companies in areas where WFS is already strong in cargo, but that cargo will remain the company's priority.
"We are not trying to get away from our genes and we may grow cargo faster than ramp. But if it's easy and we're happy and can enter the ramp market in a good way, then we'll do it."
Mr Bijaoui said the aim would be to buy 80% of any acquisition targets – to ensure that the local culture and management stayed in place – while branding would reflect local interests He cited subsidiaries Bangkok Flight Services, Africa Flight Services and Mashriq Flight Services as examples.
Private equity (PE) is becoming more involved in the logistics sector, as bank debt remains hard to access and PE is both willing and able to invest. While some examples have not been successful, Mr Bijaoui said that private equity only failed companies about 10% of the time.
"For private equity, the goal is very clear: to grow the company, increase it and sell it again. It's good for them – but it's also something that we need.
"And it means the management team sticks together. If you are bought by a company in the industry, you may see a change in management. But if you are bought by PE, they look to you to lead the way and make it more profitable."
Platinum Equity, based in Los Angeles, appears to have steered clear of various financial scandals that have embroiled some in its sector. It also has some logistics pedigree. Earlier this month it sold Bridge Terminal Transport Services, acquired in 2013 from Maersk, to XPO Logistics. Last year, it sold Neovia Logistics, formerly the logistics arm of Caterpillar, which it had bought two years earlier.
Platinum, which bought WFS from French investment firm LBO France, manages assets worth about $6bn. One executive in another recently PE-acquired logistics company noted that it was easier to deal with investment firms than industry-related companies or banks, as they had fewer managers and were more flexible. Small and medium-sized companies seem increasingly to be turning to PE to take their next step.
That next step could be a large one for WFS. But Mr Bijaoui added: "We are keeping both feet on the ground. The biggest mistake would be to be arrogant. We are focused on what we do best – we are not day traders."