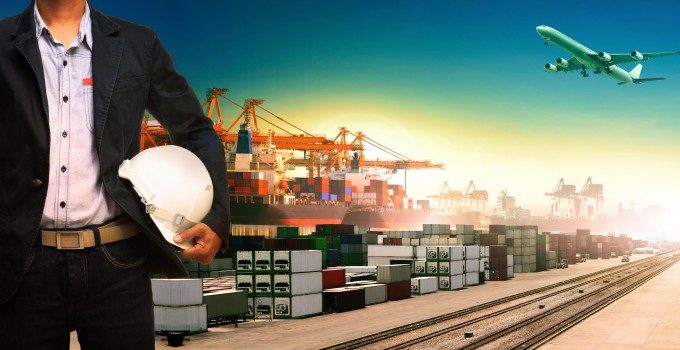 Neither China Shipping Container Lines (CSCL) or United Arab Shipping Company (UASC) has shown signs of joining an east-west mega alliance, but other circumstances seem to be bringing the two carriers closer on the key Asia-Europe tradelane.
Both CSCL and UASC appear to prefer keeping formal vessel-sharing options open, but they must also know that in the longer term – and to remain competitive on a route where economies of scale are all-important – they will need to consider the advantages of mega-alliances and carefully choose their partners.
Indeed, the imminent withdrawal of financially-stressed Zim Lines from CSCL's AEX1 loop (Zim deploys two vessels on the 10-ship service) means the Chinese line will now be obliged to provide two more 10,000teu vessels to take up the slack of the Israeli carrier's enforced departure.
It is difficult to see how this will help CSCL improve on the $500m loss it suffered in 2013.
In fact, deploying this size of vessel will leave China Shipping with a cost disadvantage of several hundred dollars per teu, compared with its competitors that are operating ultra-large containerships. And it will not be until November that CSCL will be able to redress the balance, when the first of its industry-biggest 19,000teu ships is scheduled for delivery.
Meanwhile, UASC will shortly boost its participation in China Shipping's AEX7 loop by deploying the two 13,100teu ships it currently contributes to CMA CGM's FAL1 service.
This follows CMA CGM's vessel-sharing realignment in preparation for the hoped-for approval next month by Chinese regulators of its P3 alliance with Maersk Line and MSC.
As it stands, UASC and CSCL have a 10-year collaboration agreement in place that will see them combining their 18,000teu and 19,000teu newbuildings. Nonetheless, industry rumours persist that both carriers could eventually join the recently enlarged CKYHE alliance, boosting the capacity of the third-biggest grouping, after the P3 and G6.
Moreover, CSCL's "collaboration agreement" with compatriot Cosco has yet to be played out, but it is assumed that if both state-owned carriers continue to post losses, pressure from Beijing to adhere closer to the spirit of the co-operation deal will intensify.
Meanwhile, with regard to freight rates, there is not much reason for optimism by any carrier plying the Asia-Europe westbound route, as both main spot rate indices shed more of April's general rate increase.
The World Container Index dropped week-on-week by $182, to $2,240 per 40ft between Shanghai and Rotterdam, while the Shanghai Containerised Freight Index from Shanghai to North Europe declined by $79, to $1,077 per teu.
Many carriers have followed the lead of Hapag-Lloyd and announced a new round of Asia-Europe westbound increases in the region of $500 per teu from early May and, with financial results for the first three months' trading expected to disappoint once again, they will desperately be looking at ways to ensure that these GRIs stick.
The bad news for shippers is that carriers have only "one cure for all ills", and that is more blanked sailings.