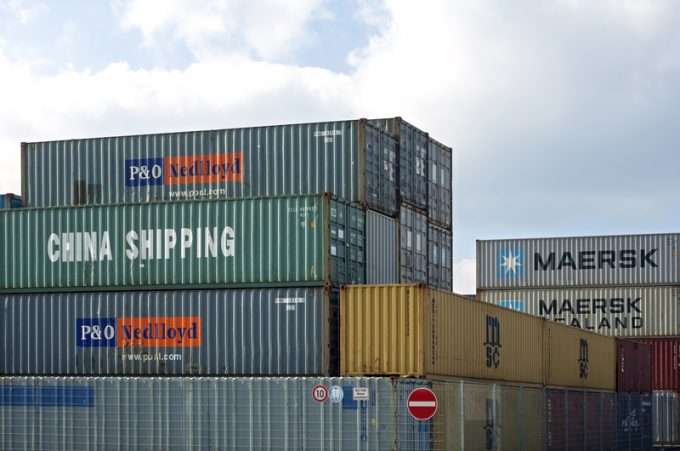 A new report estimates that over the past 21 years the container industry has "destroyed" about $110bn of shareholder value.
Its author, McKinsey & Co, said this had mainly been due to continuous overcapacity in the sector.
The management consultant said bulk shipping was the only transport sector with a worse performance than liner shipping's average of less than 2% return on invested capital.
The profitability league table is headed by the cruise line industry, with a return of over 12%.
Market leader Maersk Line's ROIC last year was 2.9% on sales of $23.8bn, but in the fourth quarter this slid to just 1.8% as the carrier's services came under renewed rate pressure. The previous year, 2016, saw Maersk Line produce a negative 1.9% ROIC for its shareholders from $20.7bn of revenue.
McKinsey's report warns that the overcapacity problem is set to continue into the next decade, "even with conservative assumptions on new ordering".
It  says: "With overcapacity, container lines often accept any cargo, even if it barely covers marginal cost; after all, carrying something extra on today's ship is usually better that carrying air."
The negative environment in the liner shipping sector had prompted "unprecedented consolidation" said McKinsey, noting that the combined fleet capacity of the top five carriers will have jumped from 35% to 67% after the takeover of OOCL by Cosco, and that ten of the top 20 carriers in 2013 no longer existed as standalone companies.
Nevertheless, McKinsey said, further consolidation would be required in the liner sector and argued that the M&A activity to date was "not yet enough to turn the industry around".
Notwithstanding synergies from M&A deals – Hapag-Lloyd expects annual savings of $435m from its integration of UASC and Maersk $350m-$400m a year from its takeover of Hamburg Süd – McKinsey cautions that container line mergers "come with a risk of revenue loss".
It lists four key reasons for such an impact on revenue, the first two relate to customer overlap in terms of volume and price, the third that customers could be "scared off" by the integration and lastly there is "actual service failure driving customers away".
To support this argument, McKinsey tables the revenue a year a after Maersk's 2005 acquisition of P&O Nedlloyd and Hapag-Lloyd's purchase of CP Ships. In thef ormer, ebit revenue dilution from the combined operating revenue collapsed by 14.7%, while Hapag-Lloyd and CP's revenue shrank by 8.2%.
Speaking during Maersk Group's 2017 results presentation last week, chief executive Soren Skou conceded that there would be "some retention loss" from the merging of Hamburg Süd's business into Maersk Line. He added that growth in the trades where services were integrating would be "slightly below the industry level".
No doubt learning from the troubled purchase of P&O Nedlloyd, Maersk has opted to keep the iconic Hamburg Süd brand, promising a "light touch" they have said would only concern operational aspects.
Meanwhile, the much younger UASC brand will disappear as Hapag-Lloyd completes its incorporation of the Middle-East based carrier.
"Lines need to decide on their strategy as well as their potential role in the consolidation, and they must build on the experience of others to ensure successful integration while avoiding the mistakes of the past," says the report.