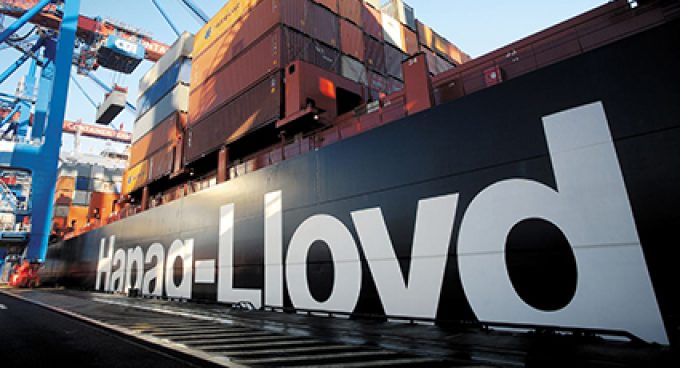 Hapag-Lloyd managed to stay in the black in the final quarter of last year, reporting a preliminary operating result of €164m ($189m) for an ebit margin of 4.6%.
At the ebitda level, Hapag-Lloyd's margin was 9.9%, which compares with Maersk's Ocean sector's 10.6%.
The German carrier said that its unaudited ebit for the full year, of €443m, was at the "upper end" of its revised guidance published last June, predicting between €200-€450m.
The company had been obliged to issue the profit warning from its previous guidance in the face of "an expectedly significant and continuing increase in operational costs", which it attributed to substantial hikes in bunker and charter hires prices. The profit warning spooked investors and at one stage Hapag-Lloyd's shares were showing a 21% drop in value.
After a shocking first six months for the liner industry last year, Hapag-Lloyd, like most of its peers, succeeded in turning around trading in the third quarter, posting a net profit of $137m for that quarter, and a cumulative positive result of $15m for the nine-month period.
Transported volume in the fourth quarter increased by 7.2%, compared with the same period of 2017, to 2.97m teu.
For the full year, Hapag-Lloyd's liftings increased by 21%, to 11.87m teu, although this was skewed by the impact of the merger with UASC which was only completed five months into the previous year. On a pro-forma basis, excluding UASC, carryings were up by 6% on the previous year.
Revenue improved by an impressive 13%, year on year, in the fourth quarter to $3.5bn, and for the full year, including the UASC element from the end of May, revenue stood at $13.6bn, an increase of 20.5%.
Hapag-Lloyd's average fourth-quarter freight rate was $1,079 per teu, up 4% on the same period of 2017. But for the full year, the average rate was down 1.5%, at $1,044 per teu. However, if the effect of the generally lower rates of UASC are stripped out, the average rate grew by 2%.
By way of comparison Maersk Line's average rate last year was reported as $939 per teu.
The carrier said transport expenses in 2018 were "primarily driven by strong volume growth and a significantly higher average bunker consumption price of $421 per ton", which was 18% higher than the previous year.
Hapag-Lloyd posted a $36m profit in 2017, its annual report and consolidated financial statements for 2018 will be published on 22 March.
Meanwhile, the carrier has also regained the confidence of the ratings agencies, with Moody's last week announcing it was upgrading Hapag-Lloyd from B2 to B1. Maria Maslovsky, Moody's vice president and lead analyst for Hapag-Lloyd, said: "Our rating action reflects Hapag-Lloyd's progress in integrating UASC following the merger, while reducing leverage and generating free cash flow on the back of tight management and increased efficiencies."