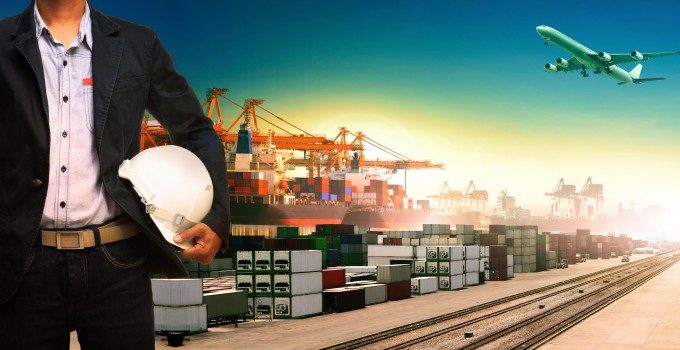 CH Robinson, one of the largest US multimodal transport and logistics providers, yesterday announced an improved third-quarter net profit, up by almost 12%, and said it was actively looking at further acquisitions in North America and Europe.
Net transport revenue was up 12.5% year-on-year in Q3 to $560m, while gross revenues declined 1.4% to $3.4bn, primarily due to lower fuel prices. Net profit was up 11.6% to $139.4m and, for the nine-month period, net profit was $383.1m – 13.8% higher than last year.
"We are proud of our results across our global business in the third quarter," said chief executive and chairman John Wiehoff.
"Our team put the puck in the back of the net this quarter," agreed chief financial officer, Andrew Clarke.
Maintaining its 7% year-to-date truckload volume growth in the third quarter, Mr Clarke told analysts it was the 24th consecutive quarter where it has grown North America truckload volume year-over-year.
He confirmed that this had been achieved in a "softening market" by taking market share, while its $365m acquisition of Freightquote last year had added around 4% of the volume growth.
Mr Wiefhof said the trucking market in the US "continues to be a little bit soft from a demand standpoint", shifting the cycle in favour of shippers in terms of pricing, although in the longer term he expected truckload pricing to rise due to higher equipment costs and higher expenses associated with truck drivers, especially rising wages.
The purchase of Freightquote and the $635m acquisition of forwarder Phoenix International in 2012 have been major highlights in the history of the 110-year-old company said Mr Clarke.
"We look every day at the opportunities both in North America and Europe," said Mr Clarke but added that potential acquisition targets had to be the right fit for the group.
"But we hope to do more in the future," he said in answer to one analyst's question.
While the company has retained its position as the number-one NVOCC operator between China and the US, Mr Wiefhof sought to downplay the effects of the slowdown being experienced in China.
"Of course there will be some impact, but China is still a growing market, despite the slowdown," he said.
Of greater concern, he suggested, was the fragile position of ocean carriers and airlines due to chronic overcapacity in both industries.
In terms of the outlook, the company said October's net revenue was "growing, consistent with the third quarter" and listed its strategic priorities as sales & account management initiatives; talent acquisition & development; technology development & innovation and M&A.
It has over 46,000 active customers using its truck, rail, ship and air services, with seven major shippers spending more than $100m annually, while around 50% of its revenue is concentrated across a core customer base of 500 clients.