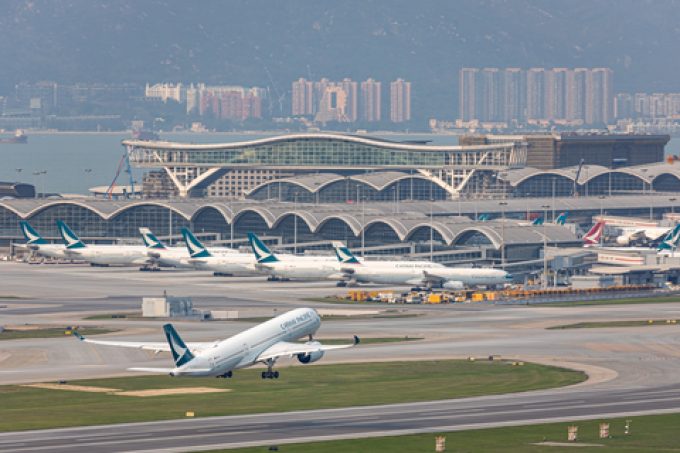 Cathay Pacific has introduced a carbon-offset programme, Fly Greener, to allow customers to offset their carbon emissions through projects in the Far East and Indian Subcontinent.
The cargo airline says the carbon-offset projects are third-party-validated by corporate sustainability consultant Gold Standard.
Cathay Pacific will deliver the calculations by waybill number, using the latest methodology from IATA: the Recommended Practice 1678 (RP1678).
"Multiple factors can lead to variance in the amount of emissions generated by a booked shipment," said Simon Ng, CEO of Cathay Pacific subsidiary Global Logistic System (HK), which designed the technology.
"GLSHK helped refine this system with Cathay Pacific Cargo by using a variety of data sources to calculate the emissions for a shipment including the actual flown route, aircraft type and actual flying distance to maximise the accuracy of the offset for our customers."
The CO2 emissions calculation is set to be built into Cathay Pacific Cargo's booking system, Click & Ship, and the scheme incorporates four projects which include converting domestic hot water heaters and cooking stoves in Bangladesh, India and China to renewable energy.
"The carbon emissions calculator is another tool we have made available to help our customers achieve their sustainability targets to make our business and our industry more sustainable," said general manager cargo commercial George Edmunds.
Carbon offset projects, while viewed by some as 'a greenwash', may in fact turn out to be one of the more effective strategies for cargo airlines, given the challenges of replacing fuel itself. Cathay Pacific signed up to use SAF in January, loading it at Hong Kong International Airport.
It is targeting a 10% use of SAF in its aircraft by 2030; but unfortunately for airlines, this may not be, by itself, a sure-fire route to decarbonisation, as the provenance of SAF is not yet a settled issue. Environmental groups fear supply chains for SAF incorporate virgin biofuel from crops which have their own problems, including land use and competition with food supplies.
Delphine Gozillon, shipping officer at Transport & Environment, told The Loadstar recently: "Beyond the disastrous impact on deforestation, using crop-based biodiesel is worse for the climate than fossil diesel – lifecycle GHG emissions are much higher when including indirect land use change effects."
Cathay Pacific head of cargo global partnerships Chris Bowden said: "We know carbon-offset calculations can be complex and need to be accurate for sustainability auditing purposes. We believe the ease and simplicity of Fly Greener and the carbon emissions calculator makes the rigour and complexity that goes into carbon emissions calculations straightforward and user-friendly, which is something our customers have been actively seeking."