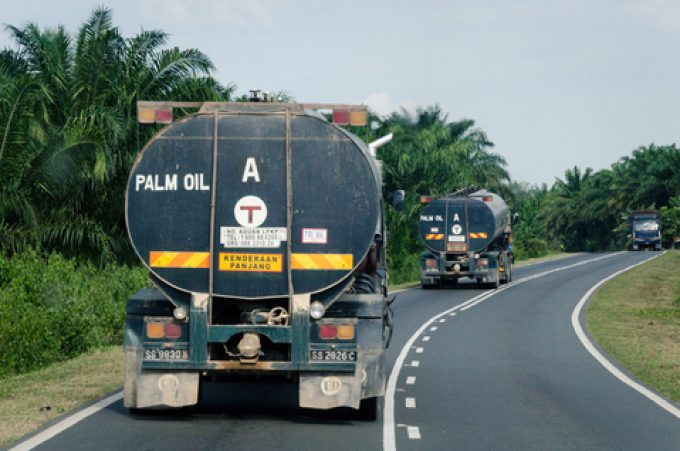 A new project will allow the buyers of biofuels to check its provenance and ensure it is not made using unsustainable components, such as crop-based biodiesel.
Singapore's Global Centre for Maritime Decarbonisation (GCMD) has launched an $18m supply chain integrity project after fears that some biofuels are leading to deforestation and worse impacts on the environment.
As the world bunkering capital, the involvement of Singapore in clarifying the biofuel supply chain comes at a key moment, since neighbouring Malaysia is the world capital of virgin palm oil production and suffers major deforestation as a result.
"By creating an optimised drop-in green fuels supply chain, this pilot will help shape national and international standards of biofuels bunkering and lower the barrier for their wider adoption," said Professor Lynn Loo, CEO of GCMD, who made it clear to The Loadstar that the project "…will not be using virgin palm oil as a marine fuel or a feedstock for marine fuels".
The project, helmed by GCMD and a consortium of 18 industry partners, will incorporate DNA tracing to identify the component elements of marine fuels.
"This will provide traceability of the origin of the biofuels and transparency of the supply chain, which will help fuel purchasers ascertain the emissions footprint of their biofuels," added Prof Loo.
Container lines, including CMA CGM, MSC, Maersk and MOL, now offer customers a biofuel premium service; the shipping line mixes in a percentage of biodiesel with a vessel's bunker fuel and presents the shipper with a certificate of carbon offset.
But environmentalists demand better evidence that these schemes really offer what they claim.
With the situation likely to become more fraught in the coming decades, T&E is trying to warn shipping stakeholders off biofuel entirely, claiming that wider adoption will do more harm than good.
"Waste and residue fats can be used as feedstocks to produce sustainable biodiesel… however, quantities are far too limited to fuel shipping's demand," said Ms Gozillon.
"Fortunately, GCMD does not rely only on biofuels, they're starting to explore e-fuels produced from hydrogen.