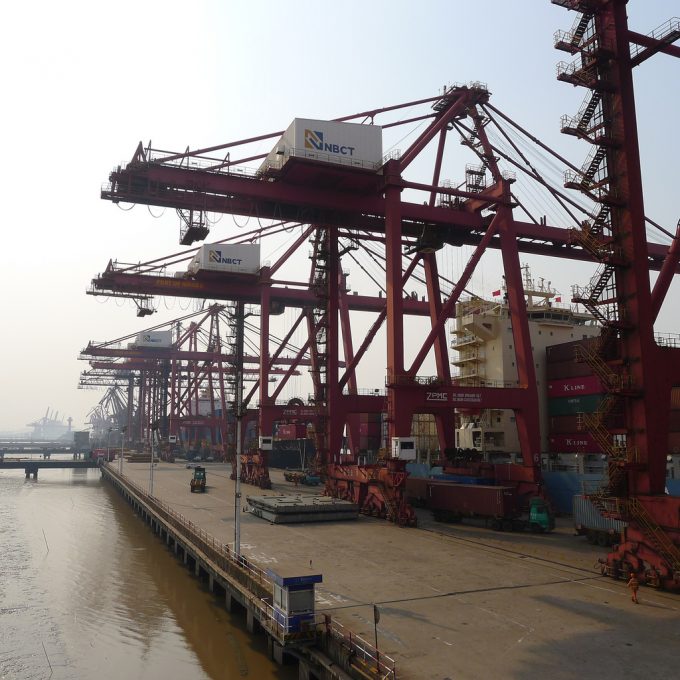 Proactive capacity management by ocean carriers is continuing to underpin freight rates on the major east-west tradelanes.
The European components of today's Shanghai Containerized Freight Index (SCFI) were in positive territory, with spot rates for North Europe up by 2% to $880 per teu, while edging up by 0.8% for Mediterranean ports, to $931 per teu.
"Services ex-Asia are generally full," Martin Holst-Mikkelsen, head of ocean freight EMEA at Flexport told The Loadstar, adding that the "healthy demand situation" for carriers looked set for the next two weeks.
As carriers continue to "hoover up" a bookings backlog, with around 20% less capacity deployed than advertised, he noted that "the roll pools had improved somewhat and overall we are seeing less rolling".
However, the recent demand spike looks to be shortlived as the outlook for the tradelane shows no sign of a sustained recovery.
This week, both the 2M and THE alliances announced they would continue to blank entire North Europe loops through July, August and September.
The 2M will extend the blanking of its AE2/Swan string for the third quarter, cancelling 13 head and backhaul voyages during the traditional peak season, when carriers normally enjoy their most lucrative voyage results.
Maersk said there had been a "significant negative impact on transport demand into Europe", while MSC warned the loop "will not be reinstated until further notice".
However, the 2M has offered an olive branch to mitigate the concerns of shippers that fear a further capacity crunch by promising an inducement-only service, should there be an unexpected increase in demand.
The alliance is provisionally looking at three-to-four voyages of this 'sweeper' service, but MSC cautioned: "It will only sail if demand is gradually growing."
Meanwhile, THE Alliance (THEA) has extended its suspension of its FE4 loop until the end of September "in light of the extraordinary impact of the Covid-19 pandemic".
Effectively THEA is merging the suspended FE4 string with its FE2 loop which the vessel sharing partners confirmed would continue to sail on the backhaul leg via the Cape of Good Hope, adding approximately 3,000 nautical miles and between five and 10 days to the eastbound transit.
The Loadstar understands that the Ocean Alliance partners, CMA CGM, Cosco (OOCL) and Evergreen will announce their blanking programmes for Q3 next week. As it stands, according to eeSea data, Asia-Europe carriers have so far removed 13% and 11%, respectively, of scheduled headhaul sailings for July and August.
Elsewhere, on the transpacific tradelane, the US west coast component of the SCFI cooled somewhat after last week's massive GRI-induced 25% spike, increasing by a more modest 1.7% to $2,132 per 40ft as space remained tight. Rates for the east coast inched up by just 0.2% to $2,738 per 40ft.
Eytan Buchman, CMO at Freightos, suggested the spike in demand may have been partly driven by a surge in e-commerce bookings as more people become first-time online sellers, with the platform seeing new records for first-time bookings.
"Other possible reasons for the mini-surge include an increase in PPE going by ocean instead of air, US businesses finally restocking inventories that ran down during the shutdown, or, possibly, the anticipation of a new round in the US-China trade war," said Mr Buchman.