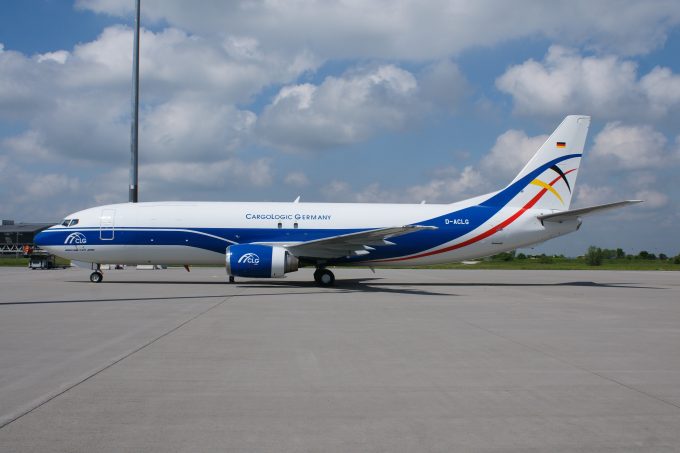 Cargologic Germany, which had a very slow start following delays to gaining its AOC, has finally got two aircraft flying.
The company's tough start included, not only its AOC, but according to sources, problems securing freight contracts.
However, both of its 737 freighters appear to be working for Air Contractors (ASL), one on daily runs between Cologne Bonn and East Midlands, according to Flightaware, and the second between East Midlands, Madrid and Malpensa.
The new carrier's third aircraft was delivered this month from sister airline Atran, and has yet to start commercial operations.
Cargologic Germany is based at Leipzig Halle, which today announced that, rarely for European airports, it saw volumes grow last year.
Boosted by customer DHL, the airport enjoyed a new handling record last year of 1.24m tonnes of cargo, a year-on-year rise of 1.4%. December volumes were up 2.9%. It put the growth down to DHL operations, although it says it has more than 50 cargo airlines.
Leipzig Halle, a favourite with integrators, will invest some €500m ($554m) over the next few years, but is now the fifth-largest cargo hub in Europe, and Germany's second-largest.
Its numbers compare favourably with rivals such as Frankfurt, which saw volumes fall 3.9% to 2.13m tonnes, and Heathrow, which saw declines of 6.6% to just under 1.59m tonnes. Even industry airport 'poster boy' Brussels Airport saw volumes fall 7.9% for the year to 500,702 tonnes. Schiphol, which has suffered from lack of slots for freighters, reported volume declines of 11%.
Maaike van der Windt, the Dutch airport's director aviation marketing, cargo and customer experience, said: "The figures in 2019 were in line with our expectations as we continue to face full freighter slot challenges, on top of a weakening of the global air cargo market."
Full freighter volume fell by 13.2% to 850,000 tonnes.
However, one independent Dutch forwarder told The Loadstar Schiphol's problems had brought him new opportunities.
"The lack of slots at Schiphol has forced us to open new doors. Also, the big players have taken away a lot of traffic, but more than was necessary, so there is more opportunity for us to put small shipments through Schiphol. It has opened up the market and also forced us to look outside Amsterdam; we are now putting more through Liege and Dusseldorf."
Liege also saw growth, to 902,480 tonnes of cargo, up 3.6%, year on year.