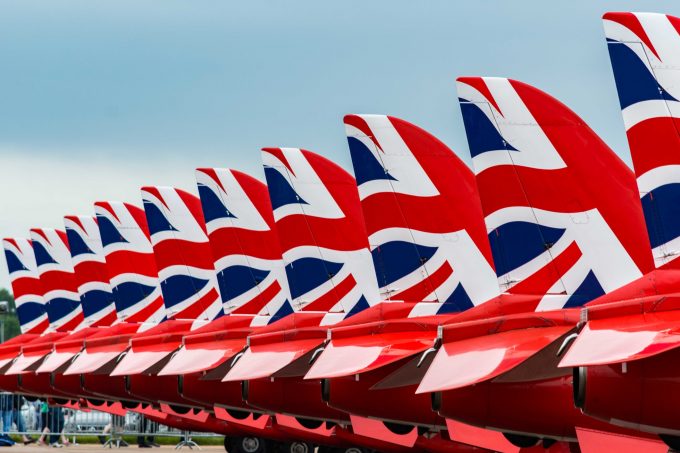 It is difficult to hear of any change in the UK at the moment without putting it through the prism of Brexit – even before it has happened. Some things, such as the (shrinking) size of a Toblerone and the (rising) price of Marmite, are a direct consequence of the referendum result and the now bottom-feeding pound.
Others – the expansion of Heathrow, for example – seem more likely to happen following the decision to exit Europe.
Harder to tell is the recent positive boost in maindeck capacity.
Following AirBridgeCargo's decision to put freighters into Heathrow, comes the news that Etihad – thought to be considering LHR – has begun operating two freighter services into the UK, at Stansted and East Midlands. The first will deliver flowers and perishables from Nairobi; the second is on behalf of apparel specialist Trinity Logistics, for a Colombo – Rickenbacker – East Midlands – Hahn – Abu Dhabi service. Etihad has also launched a service to Copenhagen, taking its number of European freighter destinations to nine.
While the air freight market is currently tight anyway, especially in Europe, the UK saw a rise in exports in October. Manufacturing orders from foreign customers hit their highest level in two-and-a-half years.
Add to that, diminishing freighter capacity – in the UK after IAG pulled out and on the continent with the shrinking freighter fleets at Lufthansa and Air France-KLM – and the UK is looking like a better maindeck bet.
Meanwhile, Irish exporters have expressed concern that previous "air freight" routes – via truck to the continent and then flown out of the EU – could become more complex if the UK leaves the EU Customs Code, thus potentially triggering more capacity demand in the UK or Ireland itself.
On the same day that Etihad announced its UK services, Manchester Airport released its half-year cargo figures for  April-September, with three months of possible Brexit effect. These show a volume increase of 10.5% versus the year before. Year-to-date it stands at an 8.7% increase.
Heathrow, in the same six-month period, saw a decrease of 0.7% – but its October volumes were its highest ever, by a significant amount, and show growth since April of more than 11%.
Manchester also reported that export value in its six-month figures was up £56m, while non-EU tradelanes are growing well. Hainan Airlines started a Beijing service in June, triggering 15% growth to China. Hong Kong has done well too, considering Cathay Pacific took its freighter flights out of Manchester in 2014, but added belly services.
Breaking the volumes down into commodities, Manchester saw pharma traffic rise 24%, chemicals up 67%, fashion up 22%, fruit and nuts rose 76% and flower traffic grew an astonishing 240%.
But much of this is likely to be imports – and this market could fade.
Already, businesses are warning that, despite the increasing attractiveness of their products to foreign buyers, profitability is going to be tough, as imports required for British-made goods are now expensive. October saw one of the steepest rises in producers' purchasing costs in 25 years.
Nevertheless, Brexit effect or not, the air freight market is strong, and the UK, rarely, has become a destination in itself. Long may it last.