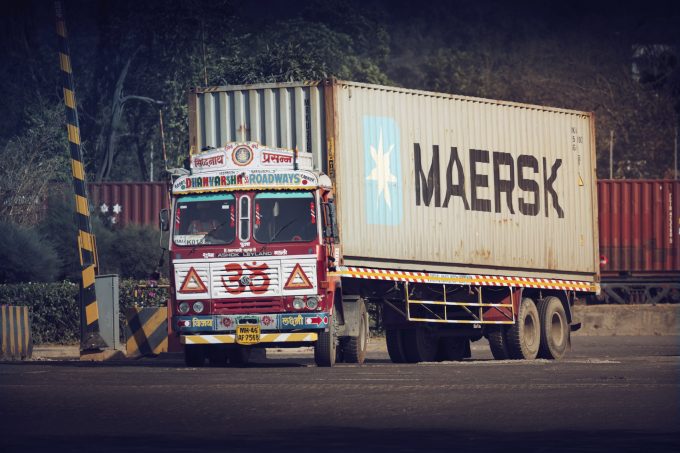 The container shortage in India is improving, according to Maersk.
However, the carrier's Q3 trade report highlights the continuation of the country's lopsided trade flow.
"With 14% quarter-on-quarter growth, India's containerised exports are helping the country's trade recover," says Maersk. "Slow yet steady revival of imports further contributes towards an overall improvement."
Overall, Q3 volumes in India were down 8% year on year – exports up 14% and imports down 28%, although up 30% on Q2.
Textiles and apparel were the main driver of this "tremendous" export growth, says the report, particularly to North America and the Mediterranean.
"Other commodities that witnessed growth in exports include tile, stone and glass to the north Europe region, and seeds, beans, cereal and flour to the Middle East and Mediterranean countries," the carrier added.
On the import side, volumes from China continued to fall. For example, Maersk said, appliances and kitchenware coming from China were almost half of what they were last year.
Steve Felder, Maersk's MD for South Asia, said: "Changing patterns in retail behaviour are reshaping supply chain trends to an extraordinary extent, leading to a growing focus on risk mitigation and resilience-building, while dealing with threats of growing trade protectionism.
"China plus one sourcing strategies are benefiting South-east Asian countries, and there is much potential for India to take advantage of this shift," he added.
Meanwhile, shippers and forwarders have been struggling with a serious lack of containers in recent months, but a Maersk spokesman told The Loadstar the shortage "in certain parts of the country" had improved over the last few weeks.
"We have taken a number of measures to overcome the challenge; tripling the repositioning of empty containers from the Middle East," he explained. "Within the country, too, we are repositioning empty containers where there is higher demand."
As well as the growing trade imbalance, another factor exacerbating India's lack of equipment has been the slow turnaround time for imports. For example, local business groups have complained that a new digital customs clearance system – designed to make importing more efficient – was in fact making the process take longer.
But Maersk's spokesman said India's lockdown was to blame for the import slowdown, bringing a lack of manpower.
"As the lockdowns started easing, clearance has been gradually improving. We are working with our import customers and relevant authorities to fast-track clearance of import containers," he added.
The capacity crunch ex-India has prompted CMA CGM to announce a $200 "emergency space surcharge" on cargo heading for ports in Europe, Africa and Latin America, prompting a backlash from shipper groups.
Mark Fernandes, director of the IMC Chamber of Commerce and Industry, said shippers were feeling the brunt of mounting freight costs.
"Freight rates have jumped on all routes in the range of 20% to 100%, depending on the sector. Exporters are operating on losses at times, as their customers are not ready to absorb the hikes."