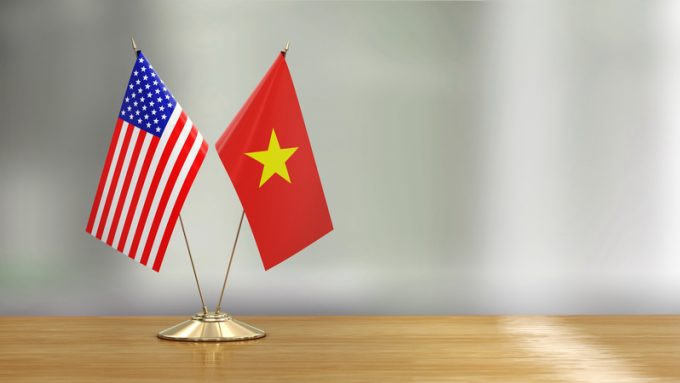 Vietnam's booming exports to the US are causing a logistical headache for freighter operators as the trade gap between the two countries continues to widen.
AirBridgeCargo (ABC) saw a 53% increase in Vietnam volumes so far this year, after upping weekly lift from Ho Chi Minh City and Hanoi to two and three flights respectively.
Eric Lamare, the carrier's vice president Asia and Pacific for scheduled cargo operations, told The Loadstar the impressive growth had been largely fuelled by US demand.
"We put into place dedicated operations into the US for specific customers, and this is where the biggest growth is happening," he said on the sidelines of the Air Freight Logistics Vietnam conference in Ho Chi Minh City last week.
"Also, because of the shift in production from China to Vietnam, we see more demand into the US, which is naturally showing faster growth from Vietnam than Europe at the moment."
Mr Lamare said the manufacturing shift from China was not solely down to the trade war, however, and was so far limited in scope. There could be a larger shift in 2020, he believed, given the time it takes to move production.
Still, Vietnam's exports to the US, its biggest trading partner, surged 33% year on year, to $36bn for the first seven months of 2019, according to US Census Bureau data. US exports to Vietnam were valued at $5.9bn, meaning the trade deficit increased 39% on the same period last year.
"For us, the imbalance is huge," said Mr Lamare. "We already operate two stops on these Vietnam flights; most of the inbound cargo is going to other destinations like Singapore or Taiwan.
"Then we have to position the flights for exports from Vietnam. Only around 30% of the tonnage arriving is for Vietnam, meaning we need to operate smartly with freighters to make these operations profitable."
He said inbound volumes included project cargo, aircraft engines and some pharmaceutical products, while exports remained dominated by garments, footwear  and, increasingly, electronics.
Another challenge is Vietnam's creaking infrastructure and its capacity for future growth. National volumes jumped 13% to 1.5m tons last year, with additional growth of at least 10% expected this year. Officials predict annual throughput to reach 2.2m tons by 2020.
"The airports are already quite congested with passenger aircraft, and there's something like 80 freighters a week out of Hanoi and 50 from Ho Chi Minh, which is more congested. Plus there's seven Vietnamese airlines and they don't have freighters yet," explained Mr Lamare.
"So slots will be an issue. We already have restrictions on freighters, so it will be a challenge when we need to increase the frequency of the flights to cope with demand."
There is a new airport planned outside Ho Chi Minh City at Long Thanh, but Mr Lamare said it was "doubtful" the $5.4bn project would be completed within five years.
As for the remainder of 2019, he said most customers were not expecting a strong peak season from Vietnam.
"But still, if we look at China, from where we still operate most of our capacity, there are new product introductions planned before the end of the year for some customers and we've received additional capacity requests.
"How long it will last? Most think probably not more than two and a half months, best case scenario.
"The question is more what's going to happen next year with this shift of production. It will take time, but I think China will stay very strong.
"The other countries around cannot cope; they don't have the facilities or the manpower, and most of the production to Europe will stay in China," Mr Lamare added.