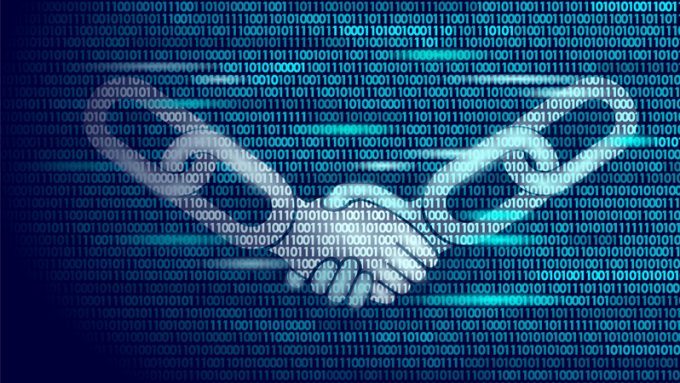 Fear of cryptocurrencies and confusion over what blockchain really is are two key reasons holding the freight industry back from embracing the technology.
Blockchain infrastructure can make transactions more secure, faster and simpler. But its link to cryptocurrencies, which is what it was originally developed for, has been a setback, as businesses confuse the recent failures of cryptocurrencies with blockchain.
"People still don't know the difference between blockchain and cryptocurrency," said Igor Jakomin, chief operating officer of CargoX.
"There is still a long way to go to convince people. They want to be associated with blockchain but not actually to do it. I think businesses don't understand. They are listening to information about cryptocurrencies failing and that affects potential customers. I tell them blockchain solutions have nothing to do with cryptocurrency – they can still use blockchain, but they don't understand."
CargoX has developed a smart bill of lading using blockchain infrastructure. In the fourth quarter it also plans to introduce a blockchain-backed master bill of lading and telex release, while in the first quarter of next year it will launch a financial settlements solution using blockchain.
"If you are a user of CargoX you do not need to get involved in a cryptocurrency," he explained.
"Blockchain is an infrastructure. The Bill of Lading (B/L) is a document, for which we have put the infrastructure on blockchain. It's about transferring ownership of goods. You do not need to be involved in cryptocurrency at all. And some don't understand the real value of it. Our B/L is much faster, cheaper and more secure than a courier service. Our focus in development is to keep it simple."
CargoX claims that sending a bill of lading via a courier service takes between five and 10 days, and costs about $100. By using blockchain, the time and cost is reduced. "By sending tokens on the blockchain you can easily and securely change the ownership from Exporter to Importer which makes the Smart B/L tokens the perfect tool for claiming the ownership rights to the cargo," stated the company.
But fear of the new technology, added Mr Jakomin, will deter most businesses from using blockchain until at least 2020.
"The global market needs more time – 2020 is a more likely time for it to take off than 2019. Our product is very easy to understand and integrate but still I think on a global scale next year will still be too soon."
CargoX is not alone in opting for a blockchain-based Bill of Lading. Maersk and IBM announced a similar development via their TradeLens platform, while Israeli company Waves is set to launch its own solution.
Mr Jakomin said market penetration would help blockchain take off, and welcomed the competition.
"Competition is a good thing. If you have the best product, you'll be market leader. And it's growing every year.
"All those companies which want to do something with blockchain are 100% convinced that it is the technology of the future. And they will start convincing people to start using it. They will turn non-blockchain believers to blockchain believers."
For companies which are still uncertain about whether they should embrace blockchain, PwC recommends asking six questions. If 'yes' is the answer to at least four, then companies should consider using blockchain technology.
"Are multiple parties sharing data?
"Will multiple parties be updating data?
"Is there a requirement for verification?
"Is verification adding cost and complexity?
"Are interactions time sensitive?
"Will transactions by different users depend on each other?"
PWC explained: "Use of blockchain should help to cut acquisition, management, documentation and compliance costs. It should help new players enter the market and new markets to emerge, particularly in developing countries. By simplifying use and increasing transparency, it will also help to improve customer satisfaction."