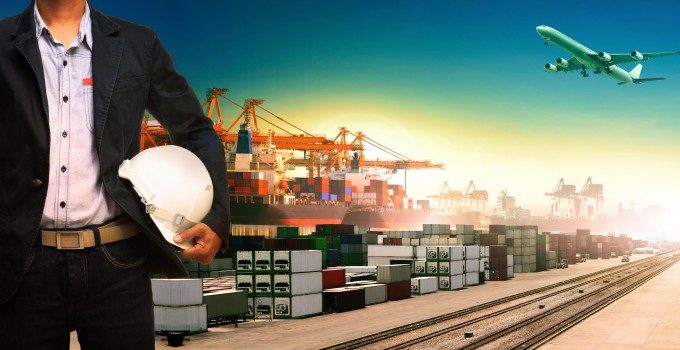 Denmark's DSV today reported a 10% increase in organic operating profit for the third quarter, spurred by above-market growth in both air and sea freight forwarding volumes.
The company, which recently launched a $1.35bn takeover bid for US 3PL UTi Worldwide, saw EBIT before special items reach DKr851m (US$126m), while revenues grew by just under 1% to reach DKr12.5bn.
The standout numbers came from its Air & Sea division, its freight forwarding arm, which both outperformed the market, and the division saw its operating profit for the first nine months of the year grow by 25% over the same period in 2014.
Sea freight volumes grew by 3% to reach 644,677 teu for the period, in a market that has grown by about 2%, while its air freight volumes grew by a staggering 9% in a market that has grown by 1% at best, indicating that it has won substantial tranches of new business. In the first nine months of 2015 it booked 228,975 tonnes of air freight.
DSV chief executive Jens Andersen said part of those wins could be attributed to position as a relative newcomer in the league of multinational freight forwarders.
"We are a new alternative to the established players in our industry, but our success is also down to a lot of very hard work combined with a very commercial approach to operations," he said, although he also alluded to the fact that much of those volumes wins were achieved through aggressive pricing.
"When you get large volume increase it dilutes the gross profit per shipment, because brand new customers are less profitable than existing ones.
"But we have had a prolonged period of substantially outperforming the market and we would be very disappointed if we saw our volumes growing in line with market growth."
Its European road division saw 4% growth in consignments and a profit growth of 1% to just over DKr1bn, while its supply chain and contract logistics solutions division saw a 6% increase in "order lines" with profit up 2.5% to DKr359m.
Mr Andersen said the company remained confident that it would complete its acquisition of UTi in the first quarter of next year, and added that its largest shareholder, with a 10% stake, was backing the deal. It will add 50% turnover to DSV, but he said its magnitude was not indigestible.
"We have been preparing ourselves and looking at different integration scenarios for over a year. It will create a lot of value for DVS shareholders – when we look at pour previous acquisitions we are adamant that they were very good for shareholders," he said.