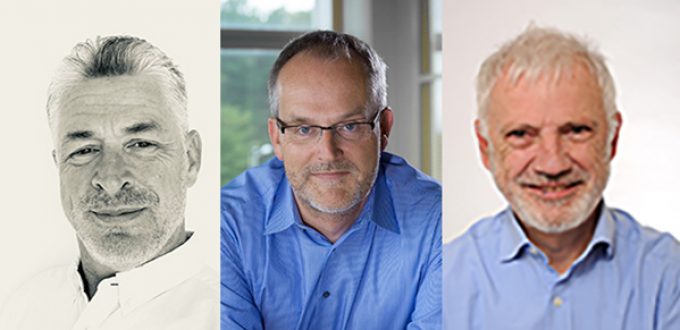 Airfreight tech provider Awery Aviation Software has appointed three logistics veterans to its advisory board, as it looks to grow further.
The high-profile appointments of Arnaud Lambert, Pascal Morvan and Ariaen Zimmerman bring IT, air cargo and airline experience to the Ukrainian-led business.
Awery is continuing to roll out its CargoBooking platform for airlines and GSAs to provide forwarders with real-time airfreight rate distribution, quotes and bookings. It also automates business and financial processes for sales, operations, finance and HR and includes a popular 'magic email' function.
Awery is backed by strategic investment rather than venture capital, which it said had given it stability and allowed it to avoid lay-offs, which have become increasingly common in the logtech sector.
The appointments will help Awery enhance customer experience and add more know-how to the team. Mr Lambert has been in the industry 25 years, with Cargolux and then CHAMP Cargosystems, where he was chief executive.
He said: "Awery's suite of solutions are designed to offer unprecedented user experience and leverage the latest technology. This combination will undoubtedly drive extensive value for many airfreight businesses."
Mr Morvan has more than 30 years' experience at airlines, culminating in the role of COO for Air France-KLM Cargo.
"Awery and CargoBooking are mature products; the ambition is now to promote them and attract a large community of users," he said.
Mr Zimmerman is an independent consultant with more than 18 years of air cargo and airline experience, including a role as executive director at Cargo iQ.
"Air cargo service delivery depends on the complex cooperation of many different operators and companies," he said. "As such, the industry's ability to innovate and adapt is dependent on its ability to effectively work together and exchange information, making digitalisation necessary as well as very complex."
CEO Vitaly Smilianets added: "At the core of Awery's growth strategy is the maintenance of balance between digital know-how and air cargo experience.
"Ariaen, Pascal and Arnaud bring tremendous experience that will help Awery further refine its product offering, ensuring that we maintain our position as the leading aviation software company."
Awery CCO Tristan Koch will be speaking on the 'Future of freight is digital: a reality check' panel at the Air Cargo Africa event in Johannesburg, South Africa, on Tuesday 22 February.