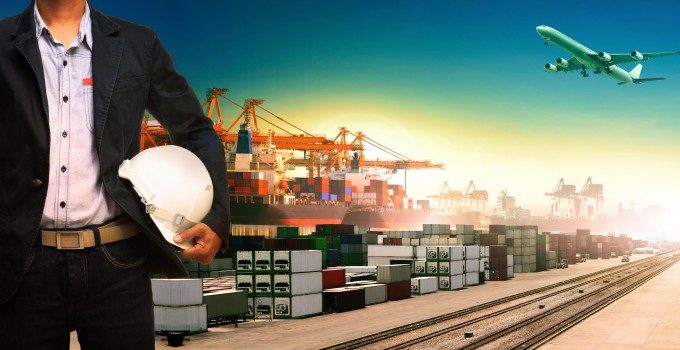 It looked as if it might be a shaky 2014 for Atlas Air. IAG Cargo famously decided to terminate its lease agreement on its three ACMI freighters from April;  and Qantas, shortly before its renewal date on two 747-400s with Atlas, announced it was to slash 5,000 jobs, take 50 aircraft from the fleet and cut costs by $1.8bn in three years. The US military spend continued to plummet.
Air France-KLM, although not an Atlas customer, continued to wobble over whether it should stay in the freighter business, and yields across the board stubbornly stayed low.
A host of different stories started to make the freighter business, and ACMI model, look challenging. But Atlas is proving very resilient.
First, Qantas Freight, which had not renewed the lease on one 747-400 in 2013, did renew its contract on the other two. Executive manager Alison Webster told The Loadstar: "Competitive pricing terms, supported by our good working partnership, led Qantas Freight to extend our long-standing ACMI relationship."
And last week, Atlas announced that two of the 747-8Fs from IAG, which – to the market at least – were starting to look a little heavy on the books, had been placed with its biggest customer, DHL. That, of course, was a slightly disingenuous announcement as those aircraft replaced two 747-400Fs, now excess. But The Loadstar has learned that one of those has been placed, with an existing customer, from September.
And, while the news out of the UK's Stansted Airport, home to 49%-Atlas-owned Global Supply Systems (GSS), is full of redundancies, GSS survives. Atlas says the UK AOC has value and that it is working with GSS to find new opportunities.
"Hopefully we can report regarding the development in short order," said Michael Steen, chief commercial officer for Atlas.
While IAG's pullout may have left Atlas with excess capacity, in the short term – true to previous form – the lessor has managed to put all its aircraft to work in the meantime.
As part of its strategy of diversification, begun long before other airlines became concerned over significantly dwindling military money, Atlas divided its business into four parts – one of which is "commercial charter". This is where those aircraft not on ACMI can earn revenue.
It is opportunistic flying for any underused aircraft – some scheduled, some ad hoc – taking advantage of stronger tradelanes and short market upticks.
In its first-quarter results, announced last week, this segment recorded revenue just shy of $500m, accounting for 30% of total turnover. Its segment contribution to Atlas, however, was negligible, at less than 1%.
Mr Steen explained: "Allocating any excess capacity to our commercial charter segment also allocates the associated ownership costs to that segment – so we want to keep the aircraft utilised as much as possible, at profitable rates."
Like at every other airline, however, yields remain under pressure. In an earnings call to analysts last week, Atlas CFO Spencer Schwartz argued that despite this, it was a good way to occupy assets and their related costs.
"Yields in commercial charter … have lagged behind. [But] we've seen pretty strong demand. We've seen our block hours grow. We like being able to take advantage of demand and be able to operate for customers on quick notice. Allocating excess capacity to charter we think is a really good thing."
Atlas's other segments are its AMC military work, which in the first quarter, year-on-year, saw revenue fall 27% to $356.3m. While this business is expected to continue in a steep decline, Atlas is well placed, with its passenger business alongside, to pick up any remaining revenues.
It is also building up its dry-leasing arm, Titan, which acquires aircraft already on long-term leases – a nice safehouse to run alongside the more volatile ACMI and ad hoc expediency of commercial charter. It acquired six 777s last year, owns a 757F and 737F operating in China, and two passenger 737-800s in Kenya and Japan.
Mr Steen (pictured) added that Atlas was looking at further opportunities in the division. In the earnings call, Bill Flynn, CEO, noted: "The focus there is to acquire the right aircraft, that have existing leases stapled to them with solid creditworthy customers, so that upon acquisition they're immediately accretive.
"The pace of that investment will just really be dependent on the opportunity set, how and when they present themselves, and when we're able to achieve that."
A happy combination of opportunism and sound business decision-making, most observers would agree. Which appears to be the case across its divisions. But it is the ACMI business and its customers which raises most revenues, and most debate – The Loadstar will continue its Atlas articles tomorrow.