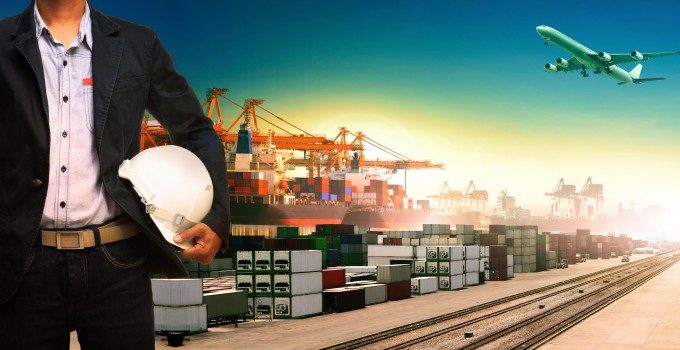 Soaring revenues have encouraged Atlas Air to increase its full-year forecasts, despite reporting a loss for the six months to June.
First-half earnings hit $1.3bn, up 31% year on year, with a similar growth rate,29%, recorded in the second quarter, bringing in more than $666m.
And the carrier seems optimistic it can maintain the momentum, raising full-year profit expectations to $2.6bn, 33% up on 2017's results.
Chief executive William Flynn said the increased outlook was driven by not only market strength, but also increased demand for its aircraft and services.
"Our volumes and revenue grew to record levels in the second quarter," Mr Flynn added, "and while non-cash warrant accounting imports impacted results, our adjusted net income and ebitda were sharply higher."
Atlas granted Amazon a warrant, providing it with the right to acquire up to 20% of Atlas's outstanding common shares at $37.50 each. Atlas now trades at over $60, and Amazon has yet to excerise its warrants, which accounts for the unrealised "loss".
One finance specialist told The Loadstar: "It looks like Atlas gave away too good a deal to Amazon. The more the stock rises, the more it harms the P&L, without harming cash flows, of course."
Second-quarter losses hit $21m, a stronger performance in the three months to April offsetting the impact on Atlas's first half, which reported losses of $11m.
The carrier put this down to $50m in outstanding warrants. On an adjusted basis, it said, it had actually made profits of $73.5m, compared with last year's $37.4m for the same period.
"We expect to continue building on our strong performance in the second half of 2018. Airfreight demand is solid and the global economy is growing," Mr Flynn added. "We expect volumes to rise 19%, revenue of $2.6bn, adjusted ebitda to grow to more than $520m and adjusted net income to grow 45%-50% compared with 2017."
Asked by investors if he expected growth to continue into 2019, CFO Spencer Schwartz said there had been concern around the potential threats from both trade wars and terrorism, but there was increasing optimism over the apparent attempts to resolve trade problems between the EU and the US.
"It sounds like the US and EU want to find a path to resolve transatlantic trade tensions; we'll see how that shakes out, but it kind of feels like we're in the right direction," he said. "And Mexico's President Lopez Obrador has said publicly he wants to constructively engage on working through the revisions to Nafta.
"So two key trading blocks for us seemed to be moving in a more positive direction."
In terms of its most famous customer, Amazon, Mr Flynn seemed happy with the direction the business was travelling.
"We have 15 aircraft operating for Amazon, with five more coming this year, running in and out of Cincinnati," he said. "The operation is going well, but we're not in a position to comment beyond that."
Despite positive financials, Atlas seems unable to get to grips with its labour problems, with Teamsters Local 1224 chairman Robert Kirchner describing pilots as being "left out to dry", with no signs that Atlas is "willing to negotiate".
"Pilots continue to work under an unfair and grossly obsolete contract, with below-industry pay and working conditions," Mr Kirchner said. "As a result, countless pilots have been asked to fly on their days off, reaching a record 151 open time trips in July on the B-747 fleet alone.
"It's time for Atlas Air executives to stop stalling on negotiations and invest in the pilots who helped them generate $666m in revenue in the last quarter."