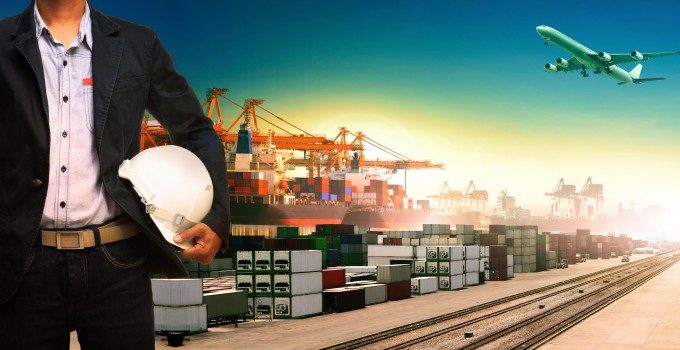 The ACMI business is Atlas Air's bread and butter: in the first quarter of this year it accounted for 46% of revenues – 77% by segment contribution.
The carrier has lost and gained customers, suggesting that speculation over an impending serious sickness in the ACMI sector was misplaced. But as Bill Flynn, CEO, noted in the recent earnings call: "The ACMI challenge for us is not that there's fewer customers out there, it's identifying who those customers are and creating the value proposition."
And Atlas appears to be identifying them.
It has said that it expects 20 placements this year in ACMI – and it is expanding its customer base, which now includes Panalpina, Etihad, BST Logistics, Astral Aviation and broker Chapman Freeborn.
One of the criticisms levelled at Atlas by analysts has been its secrecy over customer negotiations and contracts. John Barnes, of RBC Capital Markets, asked whether there was any change to the $0.40 a year guidance that Atlas gave on a per B747-8 basis, now two of the aircraft are with DHL, while other analysts pushed for more detailed information on other customer agreements.
Atlas CFO Spencer Schwartz wouldn't talk about the profitability of the DHL arrangement, but said: "It's a really competitive marketplace, so we're trying to provide less customer-specific or aircraft-specific detailed information."
While this might be a frustration for observers, and could lead to the assumption that it is chasing cheap deals, it appears in fact that Atlas is merely working the market – making decisions based on the customer and the asset at that time.
"Terms and conditions may differ from customer to customer, and [contracts] are not necessarily shorter than they used to be," Michael Steen, chief commercial officer, told The Loadstar.
And customers indicate the same. Panalpina for one, is hesitant over the question of whether Atlas is competitive.
"It depends how you compare it; it depends on aircraft type and so on," said Matthias Frey, head of Panalpina's own controlled network, which includes two Atlas 747-8Fs. But  he added that Atlas worked hard to ensure Panalpina gained as much as possible from its aircraft. The forwarder is reviewing its network with Atlas on an annual basis and they now have quarterly meetings.
"From the point of view of relationships, Atlas has been very good," said Mr Frey. "We look at the right way to work, capacity and so on."
Qantas Freight, too, is positive about the service  provided."We expect Atlas to work as a flexible partner and help develop new markets and reroute aircraft to chase short term opportunities," said Alison Webster, executive manager. "Atlas has performed its role effectively over many years, so the relationship works."
Mr Steen said Atlas consistently helped customers with analysis, while staying away from any commercial risk.
"Our focus is to ensure that we deliver incremental value to our customers. We do a lot of analysis with them to make sure aircraft are deployed in the right markets… We think about the breadth of opportunities and common interests that can be unlocked."
So the remaining question, then, is whether ACMI is a good model in a weak market.
Mr Steen argued: "The ACMI concept works well in a growth environment, but it also works pretty well in a downturn. It delivers more optionality and flexibility to customers. When there is an upturn in demand, customers can avoid asset investment and can jump on the opportunity with a turnkey ACMI solution."
It essentially boils down to the business model of the customer, when set against the trends in the market. And each customer is different. For those which chose ACMI in a weak market, Atlas is clearly providing some succour.
Ms Webster said: "The approach to providing freighter capacity in the long term will depend on the markets for aircraft and for ACMI services. Each has its challenges. For the present, we believe the ACMI relationship with Atlas is our best option and suits Qantas well."
Meanwhile, at Panalpina, which signed its contract with Atlas in September 2011 when the market had more spells of optimism after the highs of 2010, Mr Frey was more cautious.
"We believe the overall controlled network can buy value. The key is to have additional critical mass."
Noting that Panalpina's own controlled network consisted of many other agreements with airlines as well as the Atlas ACMI deal, he indicated that the ACMI option was under constant review.
The customers of Atlas will no doubt change. But what also seems certain is that, although it may be more challenging to find them, there are customers out there who will see value in Atlas's offering, whatever the market.