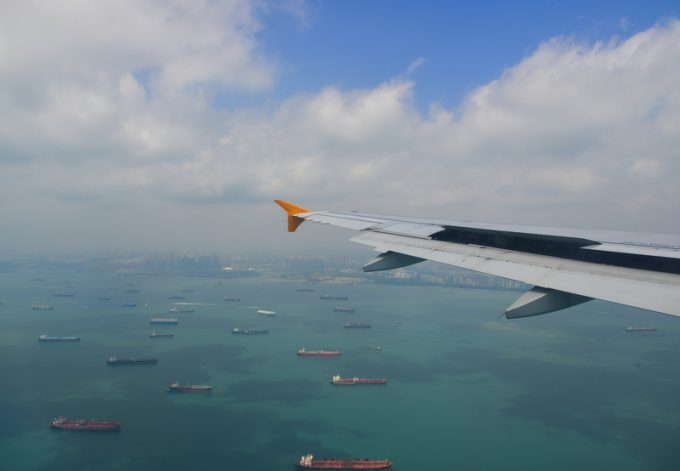 Ocean freight chaos and strong peak season demand has created a region-wide capacity crunch and "rapid" rate rises for Asia Pacific air cargo.
According to the Association of Asia Pacific Airlines (AAPA), there was a 26% year-on-year increase in air cargo demand last month, measured in freight tonne km, with volumes "propelled by expansion in e-commerce and demand for intermediate goods."
Furthermore, AAPA said, congestion problems at Chinese seaports had also driven demand for airfreight, but limited bellyhold space – due to the lack of passenger flights in the Covid-hit region – meant capacity increased by only 17.8%, year on year.
Subhas Menon, AAPA director general, said: "International travel markets in Asia have been in stasis, whilst gradual recovery has resumed in other regions. Meanwhile, airfreight demand continues to drive the region's airline operations."
Indeed, in its latest Asia Pacific market update, Maersk said Q4 would surpass 2019, to be "one of the strongest [air cargo] peaks the industry has seen".
While the staffing problems at Chinese airports have persisted for several weeks, most notably at Shanghai Pudong, high demand for airfreight is also creating capacity constraints in other key exporting countries.
For example, Maersk noted, Japan's main airports of Tokyo Narita and Osaka Kansai have seen strong air cargo volumes in the past two months, "due to disruption in ocean shipments". Kansai posted a 20.2% increase in August, compared with 2020.
Maersk added: "South Korean airports saw 26.7% year-on-year volume increase in August, driven mostly by automotive shipments to the US, China and Vietnam. As a ripple effect from additional airfreight disruption in China, rates in Korea and Japan are increasing rapidly."
It said Indonesia and the Philippines had experienced strong export demand, combined with reduced airline operations, resulting in tight capacity and high rates to the US and Europe.
"Several airlines have reduced or cancelled flights from Jakarta. We expect air capacity will be constrained for the rest of the year," Maersk noted. And regarding Vietnam, Cambodia and Myanmar, it added: "Rates are high and space extremely tight in the three countries, due to strong demand and cargo delays at Asia airfreight hubs, with transpacific services the most critical."
In Hong Kong, volumes were up around 15% in August, helped by ocean shipping "chaos" driving importers to airfreight, according to Sunny Ho, executive director of the Hong Kong Shippers' Council.
"The possibility of missing Thanksgiving and Christmas sales has led to increased air cargo demand," he told The Loadstar.
"The cost of chartered flights increased three-fold, compared with a year ago, and double compared with just four months ago. As the traditional peak season  approaches, chartered flight prices are expected to go up even more – and there is, basically, no spare freighter capacity available," he added.