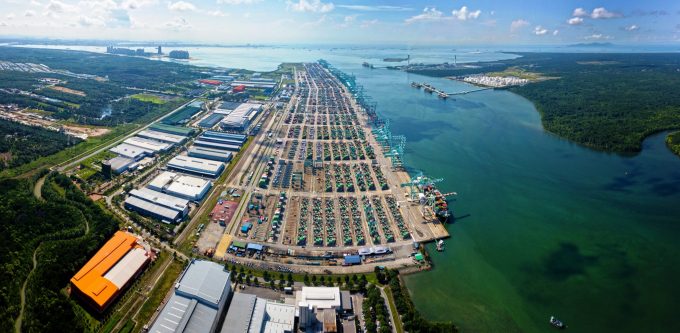 Asia-Europe ocean carriers are reducing FAK rates for May as forward booking prospects deteriorate with the collapse in demand.
CMA CGM has dropped its 40ft high-cube FAK rate for North Europe from $2,550 to $1,750 from 1 May, with other carriers on the route offering similar discounts.
Hapag-Lloyd, for example has set its 40ft high-cube FAK rate at $1,890 from the same date.
For the more robust Asia to West Mediterranean tradelane, CMA CGM has reduced its FAK rate to $1,850 for a 40ft high-cube, compared with $2,350 previously, while Hapag-Lloyd's rate will be $2,110.
Despite the weak fundamentals, the erosion of container spot rates from Asia to Europe remains modest, however, thanks to proactive capacity management by the carriers.
Today's Shanghai Containerized Freight Index (SCFI) North Europe component declined by 1.2%, to $725 per teu, after falling 2.1% the previous week, and remains some 14% higher than a year ago when fuel prices were twice as high.
For Mediterranean ports, the SCFI recorded a fall of 2.1% on the week, to $841 per teu, around 17% higher than the same week in 2019.
Vessel utilisation levels for both trades were reported as "holding above 90%", as cargo backlogs after the extended Chinese New Year have been cleared.
"We are seeing rates remain stable, supported by the large blank sailing programme across alliances," Martin Holst-Mikkelsen, head of ocean freight for Europe at Flexport, told The Loadstar today.
"We're seeing around 32% of the weekly capacity being withdrawn over the coming four weeks, and we have seen announcements for May of an approximate 25% capacity reduction already.
Meanwhile, for the transpacific, the SCFI recorded a 6.3% dip this week in spot rates from Asia to the US west coast, after a 1.9% decline the week before, to $1,528 per 40ft. For the east coast, the index recorded a 3.1% decline to $2,637 per 40ft, after a fall the previous week of 2.2%.
In his weekly commentary on the tradelane, Freightos CMO Ethan Buchman said demand for many items other than essential household goods and medical supplies had continued to dip.
"Multinational importers appear to be anticipating this to an even stronger degree, reducing orders or slowing imports," he added, noting that to fend off a collapse of freight rates, ocean carriers had so far blanked a record number of more than 220 headhaul transpacific sailings.
And according to eeSea data, transpacific carriers have already announced the cancellation of 24 sailings for June, from a proforma of 234, and that number is certain to increase significantly if lockdown restrictions in the US are extended.