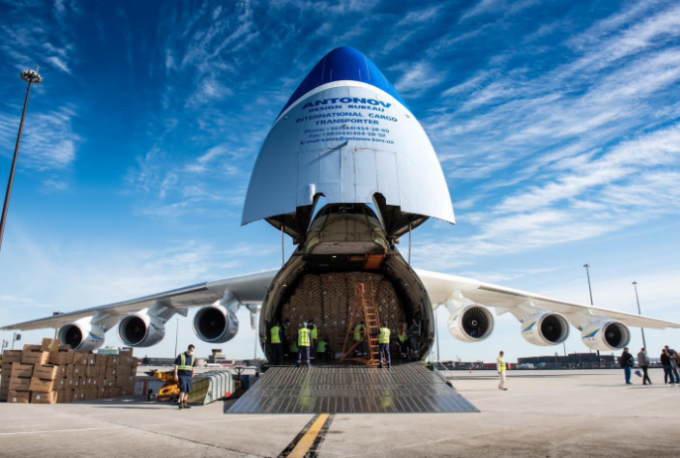 Antonov Airlines' huge AN-225 has been brought back into commercial operation as the market struggles with lack of capacity for oversized goods following Volga-Dnepr's recent decision to ground its AN-124 fleet.
The AN-225, known as Mriya, had already been busy this year with humanitarian cargo, but with more than 50% of the operational global fleet of AN-124s on the ground, it is to fly again with its 250-ton payload.
"There is a surge in demand for AN-124 aircraft and therefore Antonov Airlines is doing its best to help customers in this difficult situation and support them worldwide, providing the required airlift capability," said Andriy Blagovisniy, commercial director.
"Taking into consideration the current very limited availability of AN-124 aircraft on the market, we are giving priority to time-critical cargo, and to give additional lifting capacity we will enter our AN-225 aircraft into commercial operation, after running routine maintenance."
Customers reported that Antonov's AN-124s were fully booked until 27 December, leaving a gap in the market for many of Volga-Dnepr's customers.
Volga-Dnepr grounded its fleet over engine safety concerns after one of its aircraft suffered an uncontained engine failure. The group had called on its rival Antonov to also ground and inspect its fleet.
But Mr Blagovisniy explained: "We are a responsible airline and put flight safety first, ensuring the proper maintenance and airworthiness of our entire fleet, working with full technical support from holders of AN-124-100 and D-18T engine type certificates and conforming to our safety policy, as well as national and international regulations.
"Proper maintenance and lifetime extension are important to ensure the safe operation of both the aircraft's engines and airframes."
The Mriya, meaning 'dream' in Ukrainian, is the only aircraft of its type in existence.
Meanwhile, Volga-Dnepr last week said investigations were under way and it hoped to start evaluating the fleet soon, with each aircraft expected to take about a week.