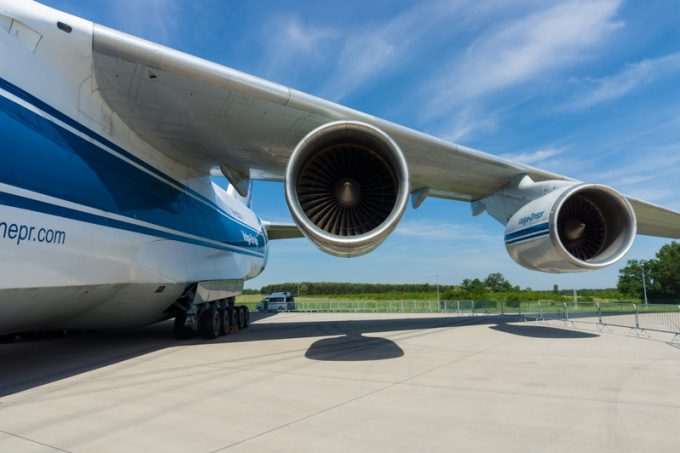 Volga-Dnepr Group could see its AN-124s back in the air earlier than expected, following "very good dialogue" with Ukrainian engine manufacturer Motor Sich.
The airline expects directives on the engine to be published shortly, allowing work to start soon, according to group chief commercial officer Konstantin Vekshin.
"There is a set of actions that have to be performed, and we are hoping work can start in Leipzig on 10 or 12 December," he said. "We expect it will take one week per aircraft."
Volga-Dnepr has 12 AN-124s, of which eight were operating when it decided to ground the aircraft last week, following concerns over the engines.
Mr Vekshin said that, although it was still speculation, there was a chance it had been an isolated incident on the aircraft forced to make an emergency landing in Novosibirsk last month.
"The experts are starting inspections soon and we are in daily contact with the Russian aviation authorities and Motor Sich. Everyone is working on it now. It's been a serious test for all of us, but everyone has been very positive."
Mr Vekshin said he was grateful to customers for their support: "We accommodated customers as much as we could, and they have been very understanding, professional, and supported our safety-first approach."
And the damaged aircraft may fly again, he said.
"The good news is it is now on a hard surface and in a good position for us to inspect it. It is still a work in progress though."
The group is hoping for a gradual return to operations, with the chance that some aircraft could be operating before the end of the year.
"We will take our time, but there is light at the end of the tunnel," said Mr Vekshin. "We know what needs to happen. In a couple of weeks, we'll be in a better position to give a timeline and there will be more updates.
"We have all the necessary support, and we will try to get the aircraft back as quickly as we can. The market needs that airplane."