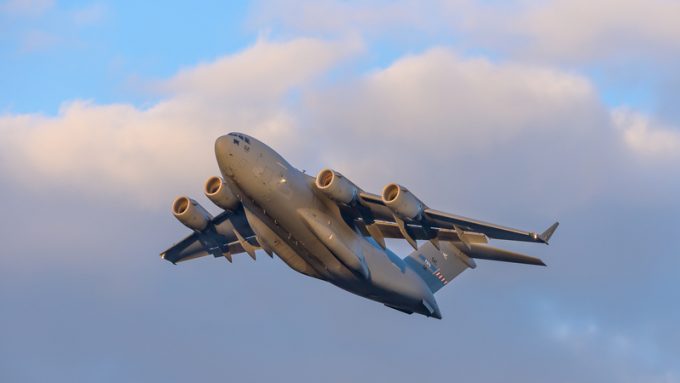 Heavylift air freight faces a bleak future amid a dramatic war-induced reduction in AN-124 availability, as well as the 747 edging closer to end of life with no alternatives to hand.
Russia's invasion of Ukraine may be the source of the present capacity shortfall, but the war has also shone a light on an aircraft with a commercial life that stems from a unique, "and unlikely seen again", genesis, according to Air Charter Service's cargo director Dan Morgan-Evans.
"It was the break-up of the Soviet Union that gifted us the Antonovs, the Soviets had paid for them, and then they fell into private hands," Mr Morgan-Evans told The Loadstar:
"Here we had a fully state-funded aircraft residing in a state that just happened to collapse in a manner that maybe we'll never see again. It was truly unique, because you'd never have a privately funded aircraft developed with the knowledge it would fly on an ad-hoc basis."
Mr Morgan-Evans was speaking on the back of discussions The Loadstar has held with industry insiders about alternatives to challenge what is set to become a Ukrainian monopoly.
Among the possibilities cited was the US military's C17, with both Mr Morgan-Evans and Chapman Freeborn's chief executive Eric Erbacher noting that Lufthansa had sought to gain permission from the US government for a commercial license for the aircraft.
"As I remember it, it was the Americans that approached Lufthansa about commercialising the C17," Mr Erbacher told The Loadstar.
"I believe they actually got quite far into the process but there was a change of administration and the whole thing was shelved. Since then, Lufthansa, as far as I'm aware, hasn't looked back into it as it was something of a political problem.
"The C17 does have the potential to challenge what's fast becoming a Ukrainian monopoly in heavylift capacity, but it would require investment in MRO and spare parts to make it viable."
Lufthansa did not respond to requests for comment. Mr Morgan-Evans agreed that the C17 was one candidate that could offer an alternative to the AN-124 but said "in my honest opinion, we won't see one commercialised," citing its military background and the strong controls the US exerted on other countries using them.
He added: "I suspect even Lufthansa's was pie-in-the-sky thinking, because even when the US does export a C17, it controls it, the third country is not allowed to put one up for resale."
Asked if he could see another aircraft manufacturer developing an alternative, he again pointed to the unique situation that led to the commercialisation of the AN-124s and stressed that it was unlikely a company would put in the expense for a plane not flying continuously.
"To develop a new heavylift aircraft would come at an astronomical cost and I really cannot see a model where anyone can make that work," he added.
"Nor would a company buy planes in the knowledge they would only be used on an ad-hoc basis tramping around the world. The AN-124's success was based on the Soviet collapse and the manner by which those industries and aircraft became privatised.
"And I think that maybe we don't think or ask enough questions about that, but I doubt we'll see it again."
Seen again or not, the industry is now facing up to its dependency on this singular aircraft after Russia's invasion of Ukraine resulted in the instant disappearance from western markets of Volga-Dnepr's fleet of AN-124s, leaving Antonov as the sole global supplier.
"As a market, it really did all collapse overnight, the Russian capacity disappearing entirely," Mr Erbacher continued.
Noting that "only Ukrainian capacity survived," he added those aircraft nonetheless became "increasingly difficult to source commercially, for good reason" as the country required them for the war effort that "overshadowed everything".
Although difficult to source, Ukraine's AN-124s remain commercially available, but project forwarders told The Loadstar they "of course require longer lead times… and cost more".
Together with Mr Erbacher, forwarders acknowledged that there was a "definite monopoly" emerging, with Antonov set to dominate the space following the sanctioning of Russia's Volga-Dnepr, but Mr Morgan-Evans questioned how new this was.
"Before the war, there existed this duopoly between the Russian and Ukrainian carriers, now Ukraine has that monopoly," he continued.
"We're still using their aircraft and sure, they're expensive, but they're not taking the piss and they have been expensive in the past, even when both operators were permitted to fly globally and there wasn't a war on."
This laissez-faire approach was not shared by Mr Erbacher, who said once the war had started, Chapman knew it would see "$100m in revenue lost because the outsize market was gone".
He said the US would need to determine whether it wanted to make the C17 commercially viable, but suggested that given the "new market", it could in fact compete. "If I were the US, I'd commercialise the C17."
Mr Morgan-Evans said he only saw the US commercialising the aircraft once they were no longer needed by the military.
"Look at the world, it is militarising rather than demilitarising, so I really cannot see the willingness to commercialise the C17 coming any time soon – unless Lockheed began producing them on a commercial basis, which brings us back to 'who pays for these?'" he said.
"That being said, if the US wants to lease us a C17, President Biden give me a ring and we'll sell those aircraft for you."
Maximum payload capacity of the C-17 is 170,900lbs (77,519 kgs). An-124 is capable of carrying up to 150 tonnes. Both Airbus' Beluga, and Boeing's Dreamlifter, designed to carry aircraft parts, are now available commercially.
Updated with correct payload.