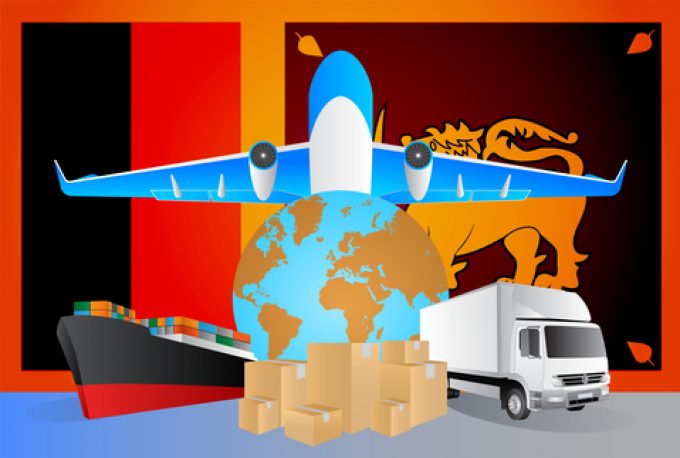 Sri Lanka has ambitions to move up from being a south Asia transhipment hub to a global maritime and logistics centre on a par with Dubai and Singapore.
"Geographically, what a lot of people don't understand, is Sri Lanka has immense advantages," said Rohan Masakorala, chief executive of Shippers' Academy Colombo.
"We're in the middle of the Indian Ocean, with these two hubs almost equally either side: Sri Lanka is four days' sailing to/from Singapore and 4.5 days to/from Dubai, and by air it's three-and-a-half to four hours to either.
"So, if Singapore wants to ship something after storage into, say, Africa or the US east coast, it takes at least nine to ten days to get to Dubai. Flying is seven to eight hours. If you're based in Sri Lanka, you can get to either hub much faster," he told The Loadstar.
Mr Masakorala recognises Sri Lanka has a long way to go to compete as a global logistics hub, but the small island nation of 21m certainly has big ambitions.
Building on Colombo Port's success in capturing transhipment traffic is a top priority. Last year, throughput at the port's three terminals reached 7m teu, over 80% of which was transhipment cargo.
Mr Masakorala said growth this year had fallen to 5%-6% from 10% in previous years, due to the slowdown in India and in the world economy.
"The capacity, in terms of yard space and on the quay side, can go up to 10m teu across the three terminals," he added. "But we only have three berths with deep enough draught to handle ultra-large container vessels of 18,000 teu and above."
Therefore, the development of East Container Terminal (ECT) at the port's deepsea South Harbour is vital, said Mr Masakorala.
He said the project had been delayed "due to politics", but a deal had been signed in May with India and Japan to operate the partially built 2.4m teu facility, which could be up and running "within 12 months".
Sri Lankans go to the polls on Saturday in a presidential election, while a new prime minister could take power following the parliamentary election due early next year.
"Sometimes there's slow progress due to political uncertainty in this region," Mr Masakorala said. "The risk is the government changes, and everything changes with it."
Japan and India's involvement in ECT has been seen by some observers as a counter-balance to China's now-infamous stake in Hambantota port with a 99-year lease in 2017.
However, Mr Masakorala argued China's involvement was a "very good thing".
"Partnering with a global maritime player like China was the most practical way to fulfil our plans for maritime development and connectivity. They have the skill and experience. The burden of the investment is gone now, we borrowed the money without a plan, so it was our own creation and we can't blame China."
A major development under way at Hambantota is to increase bunkering services for ships plying the east-west trades, again via Chinese investment in tanker facilities and oil refineries.
"Sri Lanka is investing in oil refineries so as energy becomes cheaper we can offer cheaper bunkering which will attract more shipping opportunities in the region," exxplained Mr Masakorala.
To complement the shipping services, Sri Lanka is pursuing regulatory reforms in the logistics sector, including customs processes and documentation.
Furthermore, Mr Masakorala said, increasing multi-country consolidations was a big part of transforming Sri Lanka into a global maritime centre.
New free trade deals and free trade zones are helping foreign investors see the opportunity, he said, and major multinationals, such as GAC, DHL and Ceva, have all invested in larger operations in Sri Lanka in recent months.
"Speed to market and speed to consumer is going to become even more important, particularly with e-commerce," he said. "For this reason, the location of Sri Lanka is ideal."
And sea-air transport could be a big opportunity for Sri Lanka, he noted.
"It's already happening, because in Bangladesh some of the garment manufacturing comes to Colombo by air and then goes onto the deepsea trades. We just need to bring in more capacity and improve our marketing and our capabilities. We've been extremely poor at enlightening people on what the benefits are.
"Some people don't know where Sri Lanka is – they think it's part of India," Mr Masakorala said.