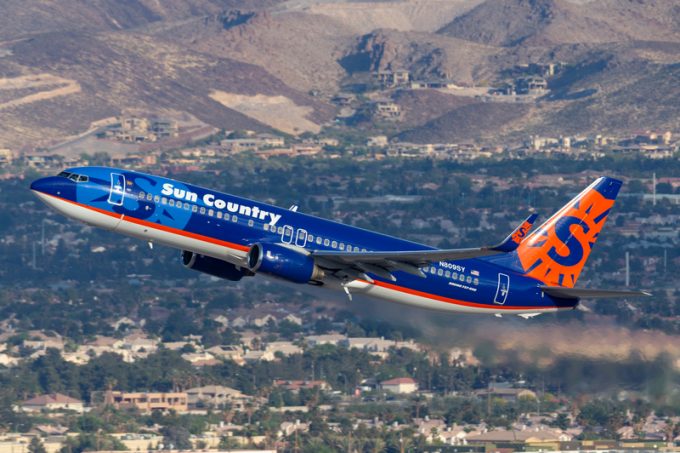 In a surprise move, Amazon has contracted a low-cost leisure carrier to operate 10 converted 737-800s.
In a move which diversifies Amazon's operations from its two current US air providers, ATSG and Atlas Air – the latter in particular is having issues with labour – Sun Country Airlines will start operating for Amazon Air in the second quarter of 2020. The contract is for six years, reportedly.
Minneapolis-based Sun Country, owned by former Ceva Logistics shareholder Apollo Global Management, hopes the contract will level out its work throughout the year, which is currently seasonal owing to its leisure customers. Chief executive Jude Bricker told CNBC its seasonality was one of its "core challenges".
He added that Sun Country first approached Amazon a year ago to sell it a used aircraft, an idea which did not come to fruition. But Amazon kept the airline in mind, and approached it a few months ago about operating on its behalf.
Sun Country plans to add 150 pilot jobs in the next 18 months.
Amazon said in June that it would lease 15 converted 737-800s from GECAS, on top of five it already announced it would take. Amazon plans to have 70 aircraft in its fleet by 2021. Media reports indicated that Amazon is talking to other potential airline partners.