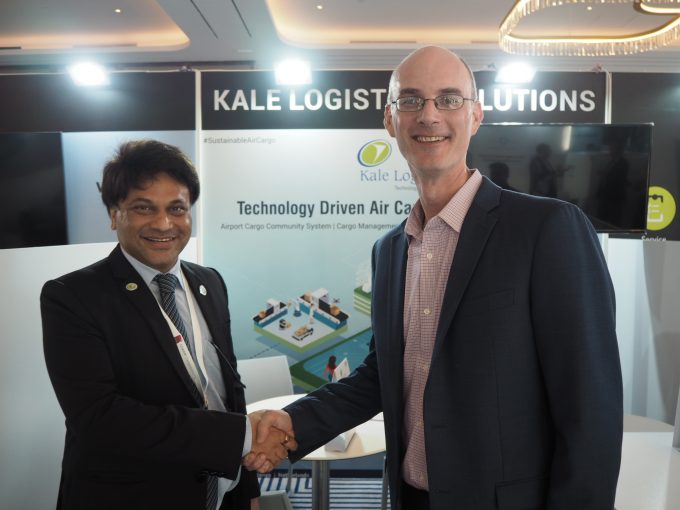 Airports should mandate that stakeholders digitise through the use of cargo community systems  – and pick up the bill.
But they often fail to support the cargo industry, delegates were told at this week's Air Cargo Handling & Logistics conference in Athens.
"Airports often have leaders who don't understand cargo – it's not as sexy as passengers," said Elliott Paige, former director at Atlanta airport, and now a consultant with SASI.
"They don't understand that airports should be efficient, should support jobs and the local economy.
"When you have someone that does understand, they will adopt new technology and rethink the real estate. But some airports don't want to be pioneers, they want to see what others do and follow."
Airports are increasingly implementing cargo community systems (CCS), with announcements this week from both Chicago Rockford and Philadelphia International that they are introducing Kale's CCS platform. And stakeholders agreed they would stick to airport mandates on CCS.
"We'd be willing to accept mandates from an airport," said Robert Fordree, EVP cargo for Menzies. "If an airport mandated service standards, we'd agree to it – so long as the airport supports us with the infrastructure to do so."
However, he added: "We are focusing on tech and innovation in our business. So when we are confronted by an airport with a CCS, it might be difficult, with what we are doing globally. We'd rather that airports did not dictate our operating system, which is our USP, and that we use globally.
"At one airport we had to use its CCS operating system, which doesn't work as well as the one designed for our business model."
He also noted that airports, particularly legacy ones, rarely understand the economics or business model of GHAs.
More than 70% of delegates agreed that airports should mandate tech standards through a CCS, but Torsten Wefers, VP marketing & sales for Liege, said: "We've started to implement a CCS, plus created a digital twin of the airport, but I am not prepared to tell a GHA that it must do that."
The other way of driving digitisation is via regulators, argued Amar More, chief executive of Kale Logistics.
He pointed out that it had worked in India, where customs authorities had outlined mandates.
"There are two ways to get things done: the carrot and the stick. The carrot has a timeframe, and the time for carrots is over. Regulators have a huge role to play."
Christian Gessner, business leader airline platforms at Wipro, added that when companies are forced to comply, they no longer spend time discussing costs, one of the main challenges in digitisation, although many delegates agreed that airports should "pick up the tab" for CCS.
Others pointed out that regulators in some parts of the world needed to allow digitisation in their countries.
"CCS is a great solution for the local community, and I welcome any airport that pays the bill," said Kester Meijer, director operational integrity, compliance & safety for KLM cargo.
"We have great stuff at Schiphol, but that doesn't help me internationally, where I still might have to print an air waybill."