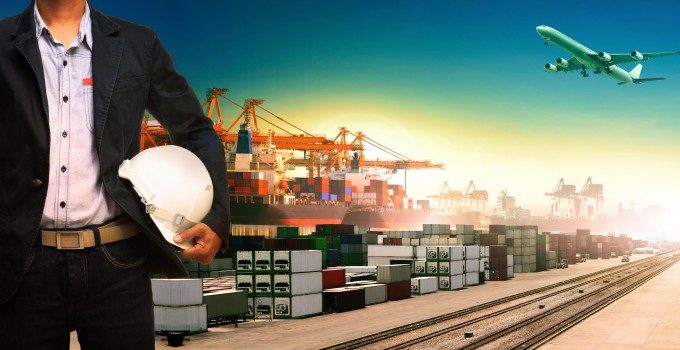 The air freight market has undergone a structural change that diminished the need for freighters, according to IAG Cargo's Jude Winstanley, former head of freighters.
But the carrier has not ruled out a return to the maindeck business, he said.
Speaking at this week's Freighters and Belly Cargo conference in Budapest, Mr Winstanley, now head of network for IAG Cargo, argued that having three 747-8Fs "just didn't work".
"IAG thinks there was a structural change in the market. It's a fact that airlines are building for passenger growth and cargo demand simply can't keep up. Going forward, there will be more belly capacity than is needed. As an industry we can self-regulate; we can't do anything about passenger tons coming – but we can take out freighters."
However, he said IAG could return to investing in a freighter operation.
"Yes, we can foresee circumstances where we might invest again. If the market radically changed, in five to 10 years, it may be so. But more likely is a joint investment in a medium-size aircraft in the next two to five years."
Michael Steen, chief commercial officer of Atlas Air, agreed there had been a structural change – but not away from freighters. He pointed out that the overwhelming demand for global e-commerce would drive air freight.
"There is an increase in global prosperity. By 2025 there will be 1.8bn more people in the consumer class. And manufacturing is moving away from traditional passenger hubs – look at Columbus, Manaus, Chongqing, Zhengzhou, Hanoi.
"The iPhone 6 had four million orders in the first 24 hours. But it's not just Apple. A lot of that business goes into the integrator pipeline but a lot goes on commercial capacity too.
"It is too early to call whether [the recent changes] are a structural or cyclical change."
Mr Winstanley also sought to prove that the commonly held belief that freighters offered a significant, if unmeasurable, network contribution was nothing more than myth.
"Five years ago we thought that freighters made an enormous contribution, because you had scale. We thought the business was better off because we had freighters, but you can't calculate it. Now, we don't think there was any network contribution."
And he argued that ending the freighter contract had other advantages.
"I used to spend my days trying to reduce the losses. And all that effort and work has gone. We can completely focus on bellyhold.
"So I think there is an opposite effect: a network benefit of not having freighters. It's not true for everyone, but it is true for IAG."
He added that the model of sharing freighters was not new for IAG, but more profitable.
"We are very much into freighters, we are just doing it in a different way. We have shared capacity with DHL Aviation for about 10 years – it works really well for them and us.
"By sharing the freighters we can make money and so can our partners. It is nice to have them [freighters], but it comes down to the bottom line."
He also revealed that IAG could look at a similar model to its Qatar partnership with other carriers. "I think our deal [with Qatar] will grow and I think there will be other people we will grow with. Sharing gives you higher aircraft utilisation and reduced risk."
Mr Steen also argued that despite strong signs that "the future is bright", there could be some modal shift if the air cargo industry failed to keep up – but not to sea freight, which could falter in the modern world.
"If you look at 3D printing; which mode will it affect first? I'd argue sea freight, which carries mass-produced goods – I think it will have a greater impact on ocean.
"E-commerce will be significant, but if we don't fix the bottlenecks we need to fix we will see more modal shift – to express operators," he warned.
On the bright side, there would undoubtedly be more demand for freighters, especially as express operators in China ramped-up operations.