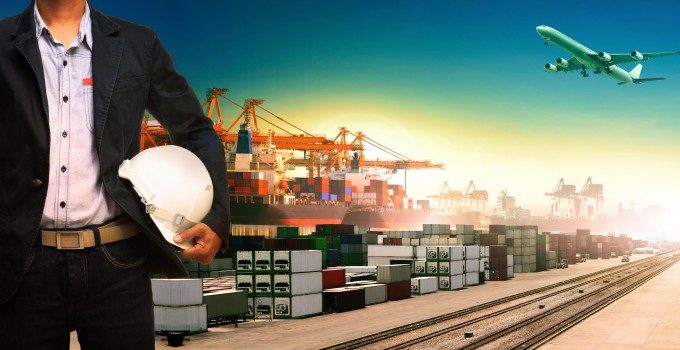 The air cargo industry needs fundamental change in its business model if it wants to remain relevant to its customers, according to Joost van Doesburg, air freight policy advisor for the European Shippers' Council.
In a parting shot as he leaves the industry this month, Mr van Doesburg said the current business model was not sustainable and that the industry needed a radical re-think.
"When you look at the current situation – overcapacity, ocean freight becoming cheaper and cheaper and now rail between Asia and Europe, I can only conclude that air freight is in a structural crisis," he told The Loadstar.
"And the industry is not focusing on innovation, but on the optimisation of existing systems.  We need to change things more fundamentally."
He argued that shippers effectively "take the airlines and freight forwarders hostage".
"Yes, the customer is always right, but what they are doing is really simple – it's a complete focus on price. But they will pay four times as much for a door-to-door integrator service.
"Shippers want the air cargo industry, but the only role they have is as a purchaser. I'd like to see airlines and forwarders helping to change the role of the shipper in this process."
Mr van Doesburg claimed that the focus on price depressed quality and that greater tripartite discussions – and partnerships – could help transform traditional air cargo into a more seamless service which would compare with integrators. He also called for handlers to be included in any discussion.
"Freight forwarders divide their service into verticals. But this is created by the marketing department, not operations. Airlines and handlers don't have the same vertical model – everything arrives the same way into the handler's care, with the same treatment. So organising in verticals is pointless unless the handler and airline are involved too. Verticals should be created from consignment to consignee."
Mr van Doesburg said one possible solution would be a true cargo partnership on certain key tradelanes for particular products whereby a forwarder, airline, airport/handler and trucking service partner offer a seamless delivery for a certain product – something that is on the verge of appearing for pharmaceuticals.
"Everyone needs to work together as a team, with tripartite agreements, for a perhaps a year, which would bring more stability to the industry."
He also said that shippers were "not disciplined" with traditional air freight.
"It's still common to book one shipment with three different airlines. It makes it difficult for carriers and also makes the service unpredictable."
He urged the industry as a whole to work on a "complete new business model" for air cargo. "It should stop focusing on tomorrow, take a clean sheet of paper and think five to 10 years ahead."
He suggested IATA should begin the process with a White Paper. "TIACA would be ideal, but it lacks financial power and it's too small. IATA is the one with the money."
"Otherwise, I don't think air cargo will grow, and it will continue to lose volumes to the integrators and other modes."