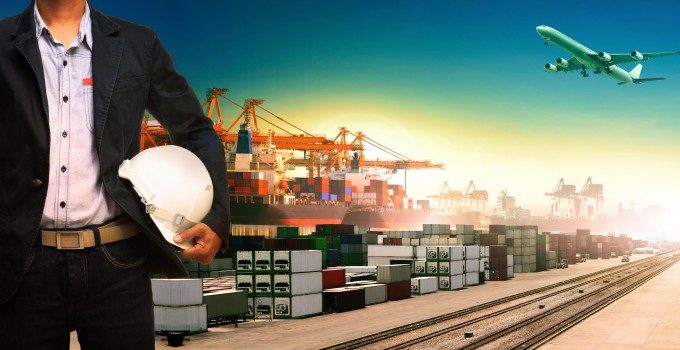 Despite significantly growing volumes in the air cargo market, profits from the freighter business remain hard to achieve, delegates at the Freighters and Belly Cargo World Conference heard in Budapest this week.
James Woodrow, director cargo for Cathay Pacific, admitted: "We haven't made money from freighters in the last three years on a fully costed basis. We are not making a return on them."
However, during a more upbeat and optimistic session than the airfreight market has seen for some years, he said Cathay expected profitability in the fourth quarter.
"There is good demand for freighters from big shippers: Apple, Samsung, Microsoft, Lenovo, Huawei. Innovation is driving their sales, and that is driving air freight."
Cathy's investment in air freight also put it in a a good position long-term as others left the market, he said.
"You want to fly freighters – it's a very difficult decision to park them," he said. "You keep flying, hoping against hope that the market will improve, so that is why it has taken the market so long to improve.
"But we have now seen a bit of a shake-out, with some operators like Thai and IAG pulling out and others such as Singapore Airlines and AF-KLM not re-investing. And if you don't re-invest, you won't be in this business long-term.
"You need to have modern equipment. Lots of airlines are looking to invest in aircraft – but it's a difficult decision to buy a freighter rather than a passenger plane.
"Others will pull out, so at some point we will have a relatively scare resource."
The difficulty is finding the right routes for freighters, he added. Adding some backing to IAG's decision to leave the freighter business, Mr Woodrow explained that the payload available in passenger flights to Europe left little need for freighters.
As an example, he said Cathay operated five 777-300 passenger flights a day into London and two freighters, giving it 100 tons of capacity. But transpacific, he said, was a different matter as available belly payload on those routes was only five tons per flight, allowing Cathay to put freighters there.
Cathay also has six freighters a week into Zhengzhou and five into Chongqing to cater for hi-tech shippers which don't have enough belly capacity in those cities. But, he said: "The output is volatile, and we have to send them in empty. There is more going in now, but it will take time to build.
"We just have to keep looking at where the freighters make sense – and in Asia Pacific, there is a lot of widebody capacity on order."
Fuel, he added, had forced more decisions on the airline.
"It has been a big driver. Anything above $100 makes it very difficult, and fuel has driven our decisions over the last five years."
He explained that Cathay's BCFs were "good aircraft for fuel at $30" – but at today's price, they simply didn't make economic sense.
But Mr Woodrow was "smiling a little" about the future.
"There is still a yield problem, but the load factor problem is better. There are a lot of challenges, but there are reasons to be optimistic. We think 2015 will be better and going into 2016 we will see more profitability."