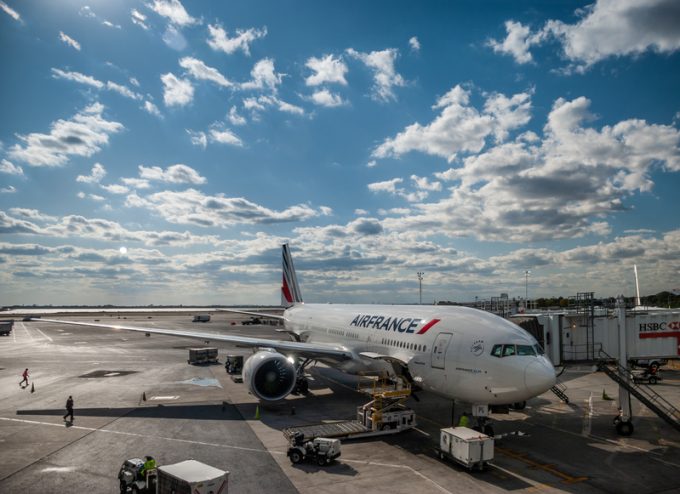 In a rare outbreak of coordination and planning within the air freight industry, cargo operator members of Airlines for Europe (A4E) have sent a list of policy requests to the European Commission.
In the first A4E Air Cargo policy manifesto, chief executives from Cargolux, Lufthansa Cargo, Air France-KLM Cargo, Finnair Cargo and TAP Air Portugal Cargo call for harmonised rules and outline specific ways in which EU policymakers can support a drive towards "a more efficient, sustainable and digitised future".
At an event in Brussels, Lufthansa Cargo CEO Peter Gerber said: "To ensure air cargo's continuous, sustainable growth over the next decades, joint efforts are needed to preserve and enhance the competitiveness of the sector for the benefit of European consumers and businesses alike.
"This includes the development of a regulatory framework which focuses on seamless and efficient EU trade with the rest of the world; prioritising security, customs and digitalisation initiatives."
The carriers called for alignment of standards and practices across the EU, to reduce double inspections. A4E also said it would support the development of recognised security technologies and methods, and could create a list of EU-approved carriers.
"Air cargo security and customs requirements should not remain in silos. A4E members ask the EC to adopt a holistic approach to PLACI [pre-loading advance cargo information], using existing EU and international transport standards to inform customs and security processes.
"A4E commends the work of the European institutions on the Union Customs Code and will continue to be an active partner in its implementation. A4E members stress that implementation of the UCC should be harmonised across member states and in line with international standards, for the broad variety of ongoing programmes yet to be integrated."
Its next focus is on the digitisation of reporting processes. A4E wants the EU to support IATA's ONE Record project for easy and transparent standardised reporting. It also urged the EU to support ambitious research and development projects in digitalisation
The final set of requests was over sustainability.
"A4E calls for EU investment in ambitious carbon-reduction projects to support net-zero carbon emission targets in Europe. A4E calls for EU policies to incentivise the production of sustainable aviation fuels and support R√D for ever greener aircraft.
"A4E calls for the swift adoption of a revised Single European Sky, which will benefit the whole European aviation industry, including air cargo, by reducing flight times and CO2 emissions."
Thomas Reynaert, managing director of A4E, added: "Given its high operational and infrastructure costs, commitment from EU leaders to the air cargo sector is increasingly important to streamline complex EU regulations and implement them at national level.
"Policymakers can also make a lasting contribution to carriers' transformation efforts."
You can see the full policy here: A4E-Cargo-Policy-Manifesto-2019-hires.