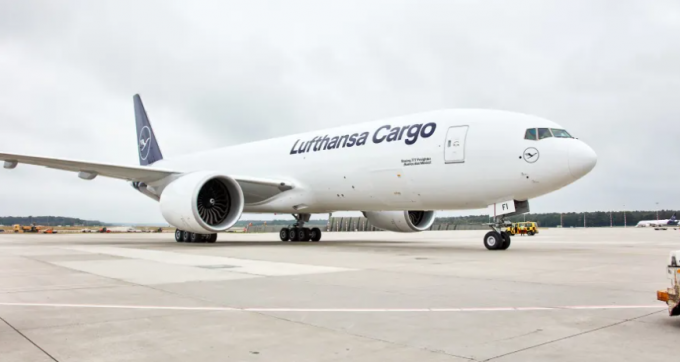 Air freight capacity is inching up, with several more freighters now in operation.
According to Accenture Seabury capacity data, the first half of September saw capacity 23% below the same period of last year, up from 26% lower the previous fortnight.
But, it said, transpacific capacity was back at 2019 levels.
Airlines are looking to increase their freighter fleets: National Airlines has reintroduced three parked former Cathay Pacific 747 converted freighters, which it acquired last year.
They had been stored in Marana Air Park, but according to Planespotters, were introduced into National's fleet in July, August and September.
And on Tuesday, Lufthansa Cargo welcomed its latest 777 freighter from Washington State, bringing the carrier's 777 freighter fleet to nine.
However, its six MD-11 freighters still operating will be phased out "in the coming months", said the carrier, the first three due to leave the fleet this year.
Last week, Saudia Cargo announced it had introduced a 747-400F into its fleet, bring its freighter strength to three 747-400Fs and four 777Fs.
IATA warned this week that air cargo could not rebound effectively without more capacity.
"The rebound in cargo volumes has been slower than expected…. This is mostly because air cargo capacity remains insufficient, with industry-wide available cargo tonne-km (ACTKs) declining by 29.4% in August," it said.
"International belly capacity is still scarce, and airlines have not been able to raise dedicated freighters capacity as much as needed."