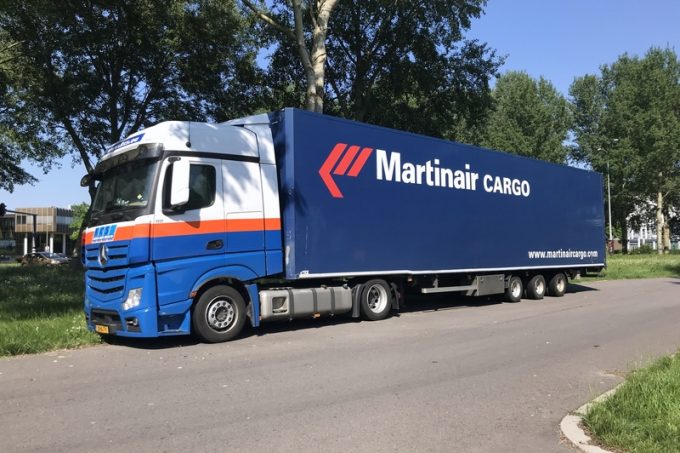 Air France-KLM-Martinair Cargo has confirmed to The Loadstar that it will not be passing on the cost of Brexit-related security changes on to its customers.
Last week, Lufthansa informed customers that, with EU law no longer recognising trucked cargo from the UK as secure, shipments departing the UK via road feeder services (RFS) for onward flights would be subject to charges of £0.15/kg ($0.20), or a minimum of £17.25.
The German flag carrier said: "We are legally obliged to follow this new ruling," adding it would be "voicing our concerns to the respective EU ministers".
Expectations among the air freight community were that this would be part and parcel of the new UK-EU regime, with one source telling The Loadstar that "from what I can see, most carriers will be charging".
So Air France-KLM-Martinair Cargo's decision to absorb the cost of rescreening has seemingly caught the industry off guard.
A spokesperson for the carrier told The Loadstar: "In compliance with new requirements brought upon the industry via Brexit, [we] will continue to carry out freight integrity checks at our UK acceptance points.
"We will finalise the screening at our European hubs conforming to EU aviation standards in effect. We will not be implementing an extra security charge at this stage."
However, a source noted that, while the carrier was "presently absorbing the cost" of the additional security charges, its freight rates compensated for this, as "they are always on the high side".
The new security arrangements between the EU and the UK have given rise to questions in the industry, with many noting that while air cargo rules amounted to "mutual recognition of standards between the EU and UK", British government advice on trucking is less clear.
One source told The Loadstar they were yet to find "anything concrete" in the new rules, pointing to the prevalence of the word "may" throughout the guidance.
The Gov.UK website says the rules state: "Air cargo shipments transported by road from the UK to the EU, such as on 'flight trucks', may no longer be accepted as secure and may, therefore, have to be re-screened prior to onward flight. There are separate arrangements for air cargo transported by road between the UK and the Republic of Ireland, whereby shipments may still be accepted as secure and therefore not require further screening."