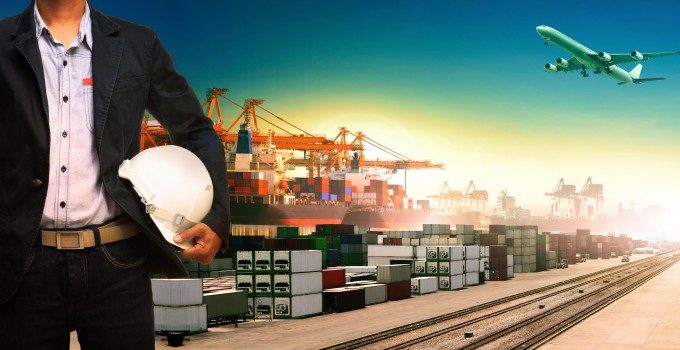 UPDATE: March 7, 2016. The US has now removed Jaideep Mirchandani, family members and several associated companies from the Entity List, although the Attica office of Aerospace One as well as five offices of Veteran Avia remain on the list.
Aerospace One, the Greek-registered ACMI carrier launched last year at Transport Logistic in Munich, has been accused by the US government of supporting the Assad regime in Syria, along with carriers Veteran Avia and Rayyan Air Pvt.
According to documents published last week, the government has accused some of the carriers' flights of shipping large amounts of Russian currency to the Syrian government.
The carriers, claimed the document, are owned, controlled or operated by Middle East airfreight businessman Jaideep Mirchandani. The US is also accusing Mr Mirchandani, two of his family members and corporate officers and employees of "being engaged in transactions with individuals involved in weapons trafficking".
The document accuses Mr Mirchandani of  "attempting to export a US aircraft that would be used to further support the Syrian regime".
Mr Mirchandani along with Indira and Nitin Mirchandani are named in the Federal Registers Entity List, issued by the Export Adminstration at the Bureau of Industry and Security (BIS) at the department of commerce. Entities and people on the list are unable to export, re-export or transfer certain goods within the US, without a special licence. The availability of such licences is "very limited".
Before the addition of the airlines to the Entity List – in April, according to a document seen by The Loadstar – the BIS demanded that Marana Air Park detain a 747F, the consignees of which were Aerospace One and Aircon Beibars, a UAE company.
Officials from BIS did not comment on the reasons behind the detention at the time despite repeated requests.
The document also accuses the individuals and companies listed of engaging in transactions with companies on the US Treasury's Specially Designated Nationals list, including Iran's Mahan Air – acts which, it claims, support the terrorist activities of the Islamic Revolutionary Guard Corps-Qods Force.
Some businesses are also under scrutiny by a UN research department examining activities in North Korea.
Veteran Avia had leased a 747-200F to Saudia Cargo, but the contract ended earlier this year and was not renewed.
Neither Veteran Avia's nor Aerospace One's website was working this morning.
Other companies listed in the same entry were Agneet Sky Ltd, Aerolus FZE and Aircon Beibars FZE. They were added to the list to "prevent these entities from engaging in activities that are contrary to the national security and foreign policy interests of the US".
Update: Mr Mirchandani has made it clear to The Loadstar that he "denies all the allegations made against him in relation to the BIS investigation, believes he has been placed on the entity list in error, and has begun a legal challenge to remove himself from the list".