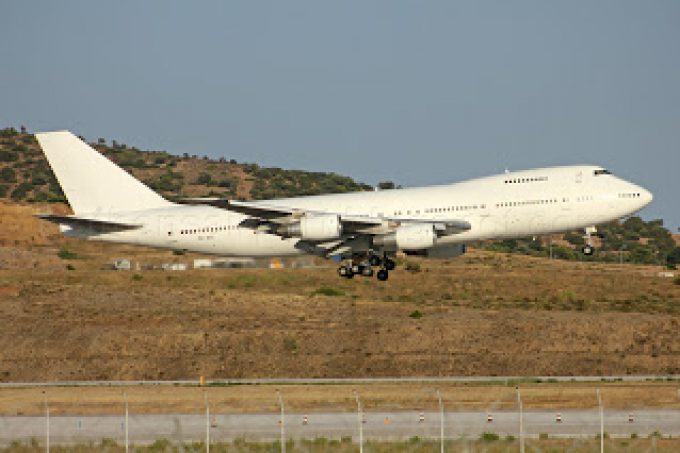 Air cargo charter veteran Jaideep Mirchandani has been removed from the US government Entity List, which restricts the ability of individuals and companies to export certain items.
Mr Mirchandani, together with family members Indira and Nitin, was placed on the list in September 2014. In a statement he said that his companies Veteran Avia, Agneet Sky, Sky One, Aeolus, Aerospace Company, Aircon Beibars and SkyOne Maintenance Services were also named and removed from the list.
Despite this assertion, Veteran Avia LLC, at addresses in Armenia, Greece, India, Pakistan and the UK, remains on the Entity List, as does the former chief executive, Aristeidis Pappas.
Mr Mirchandani has always denied US government claims, which accused the companies of "being engaged in transactions with individuals involved in weapons trafficking" and "attempting to export a US aircraft that would be used to further support the Syrian regime".
A statement on behalf of the named family members and the companies, issued through Mr Mirchandani's lawyers to The Loadstar, said: "On Tuesday February 23, 2016, the US government removed us and our associated companies from its Entity List.
"The removal required a finding by all the US government agencies charged with administering the Entity List that our activities and the activities of our companies are not inconsistent with US foreign or national security policies. The decision to do so was unanimous.
"We always believed that our placement on the Entity List was inconsistent with the activities and values of our family and our companies.
"Once listed, we immediately worked to engage with the US government, to answer any questions it may have had about our activities, and vigorously pursued our removal. Today's action by the US government shows that we were right to do so.
"We are now dedicating ourselves to renewing and rebuilding our business in the months and years ahead."
Along with Veteran Avia, Aerospace One, in Attica, Greece, also remains on the Entity List.
Rayyan Air Pvt Ltd, a Pakistani operator is also on the list. Mr Mirchandani has made it clear via his lawyers that he does not own or have any interest in Rayyan Air, or AHS Air International, which appeared to take on some of Rayyan's assets.
According to a 2013 Pakistan Civil Aviation Authority document, one 747-200F was owned by Mr Mirchandani's Agneet Sky, but operated by Rayyan Air. AHS Air International also operated on behalf of Agneet Sky, according to a 2014 CAA document.
Meanwhile an Aerospace Consortium 747-200F, which had been detained at Marana Air Park under US Export Administration Regulations, was transferred in December to Belarusian company Transaviaexport Cargo Airline, and was allowed to leave the US.