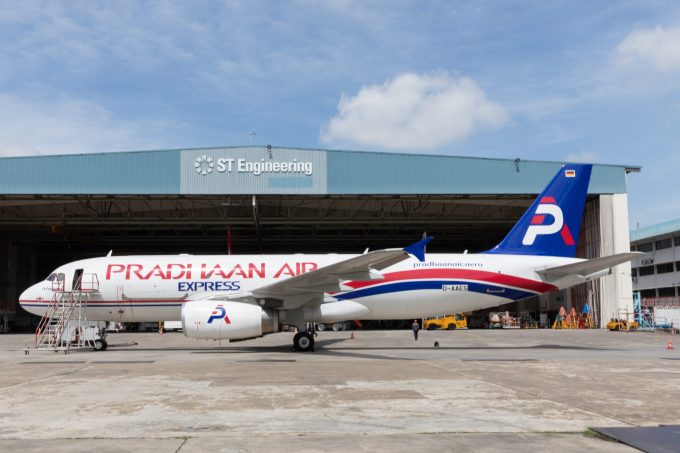 Indian shippers and forwarders have a new freighter service in the offing as the industry anticipates sustained demand growth amid ocean-side logistics challenges.
Delhi-based Pradhaan Air Express has secured preliminary Indian government permission to launch an all-cargo airline, with commercial operations taking off this year.
A converted A320 aircraft on lease will be used for the freighter service, for both domestic and international connections, Nipun Anand, founder and CEO of Pradhaan Air Express, told The Loadstar.
"Our AOP [air operator permit] application is under process and a launch date will be announced once it is granted,"
The company claims it will be the first narrowbody freighter operation out of India, with a payload capacity of 21 tons on the back of a fully palletised main deck.
"The first converted freighter, expected to arrive in Delhi this month, will offer charter capacity to Indian shippers and freight forwarders on domestic and international routes," said Pradhaan Air Express.
"The launch endorses the government's vision to achieve 10 million tons of annual cargo throughput by 2030, and pushes the Indian air cargo market in global ranking."
The firm also said the aircraft redesign/conversion had been carried out by Elbe Flugzeugwerke (EFW), a joint-venture of ST Engineering and Airbus, at its facility in Singapore, and leased from Nairobi-based Vaayu Group/Astral Aviation.
On planned routings, Mr Anand said the aircraft would be available for on-demand cargo charters and that a second aircraft was expected by the end of the year, with further fleet expansion under consideration.
CBO Vipul Bhalla said: "The air cargo market in India has untapped domestic and international potential fuelled by various initiatives to become a global hub for cargo services. We aim to make our small contribution to the big dreams of the Indian cargo industry by offering tailor-made solutions with on-demand charters."
Joy John, director of sea and air freight at Mumbai-based freight forwarder Jet Freight, told The Loadstar airfreight had become a lifeline for cargo stakeholders in the wake of the pandemic-induced ocean supply chain dysfunction.
"The pandemic impacted logistics and the supply chain across the globe and none was prepared for such a situation."
Mr Joy noted that consumers and businesses had begun judging logistics providers on how they responded and performed in challenging times, adding: "We are now seeing new airfreight operators, CMA CGM Air, Maersk and now Pradhaan Express, venturing into the market.
"The additional air cargo capacity will be a welcome respite for the export-import trade, as freight rates had skyrocketed during the pandemic."
India's aviation industry is on the cusp of major infrastructure development. Civil aviation minister Jyotiraditya Scindia recently said the government was looking to create 80 more airports by 2024-25, to take the total from 140 to 220.
Meanwhile, India's struggling low-cost airline and freighter operator SpiceJet has received the necessary board and regulatory approvals to make its cargo and logistics activity, presently branded SpiceXpress, a standalone entity.
The restructuring process is expected to be completed next month, and the spin-off, shareholders believe, would allow the freighter unit to raise financial resources independent of the airline and achieve significant growth.The private airline has been incurring heavy losses over the past four years, but revenue from SpiceXpress grew 17% in Q3 (October-December).
You can contact the writer at [email protected]