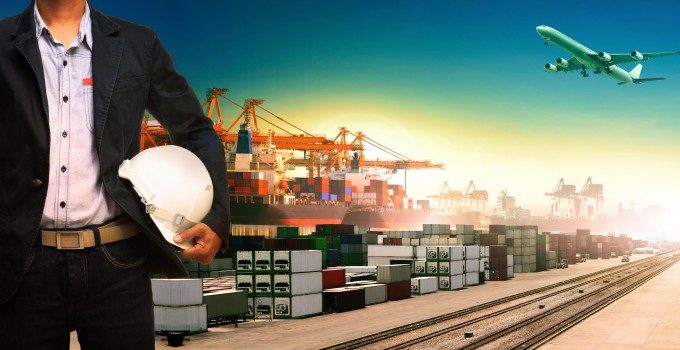 With all this talk of how a Hapag-Lloyd-Hamburg Sud merger would result in the creation of the world's fourth largest container shipping line, far less has been said about the effect of such a deal on Hamburg itself.
It is hard to think of any other city in the world – Singapore and Panama perhaps, Rotterdam and Bremen at a push – in which shipping plays such a central role. One estimate suggests that some 300,000 jobs are directly connected to the city's port and shipping industries, and if in a city of 1.8 million, one assumes that perhaps half of the population is working, then one in every three people is working either in shipping, or in a job that is generated by it – be it forwarding, banking, IT, engineering or the myriad of other roles that support the business.
While observers have suggested that Hamburg Sud's motivation for such a deal is to gain greater economies of scale to allow it to compete more effectively with bigger lines in its core north-south markets, it would appear that the real impetus comes from Hapag-Lloyd, which clearly has unresolved issues over its ownership structure.
A measure of how important Hapag-Lloyd is to its home city could be seen when Hamburg and the Albert Ballinn consortium (the chief protagonist of which is K+N chairman Klaus-Michael Kuehne), stepped in to effectively block the sale of the carrier to Singaporean shipping company NOL – owner of APL – in 2008. There is little doubt in the minds of most in Hamburg, and certainly none within Hapag-Lloyd itself, that the NOL takeover would have resulted in Hapag-Lloyd's German presence being considerably thinned. "They would have ripped us apart," one executive at the carrier told The Loadstar earlier this year.
It would also have been a massive blow to Hamburg itself – especially given that since 2008 its ship finance business, based on the KG model of small groups of investors owning individual container ships, has been hammered by the recession, with many forced into bankruptcy.
As it currently stands, travel group TUI has a 22.04% stake in Hapag-Lloyd, while the Albert Ballinn consortium of investors holds the remaining 77.96%, of which the city of Hamburg has a 37% stake and Mr Kuehne owns 28%.
TUI has for a number of years looked to exit the company, and its share price rose 5% on news of the merger talks.
It was Mr Kuehne who reignited the tale of a merger, penning a newspaper column in the summer in which he said that together, the two Hamburg-based lines would be able to compete with the big three: Maersk, Mediterranean Shipping Co and CMA CGM.
In addition, the common perception is that the two would make a natural fit, with Hapag stronger in east-west trades, complementing Hamburg Sud's north-south business. That may have been true prior to the recession, but since 2008, the importance of the Asia-Europe trade to Hapag-Lloyd has gradually diminished, and in 2011 its carryings on the north-south Latin American market were greater than any of its other trade lanes.
But a greater obstacle to a merger is the respective corporate cultures – Hapag-Lloyd was to all intents and purposes bailed out by the state, while Hamburg Sud is owned by one of the richest men in Germany, Dr August Oetker. However, in 2011, Hamburg Sud garnered revenues of €4.7bn, while Hapag, which has the bigger fleet, enjoyed revenues of €6.1bn. It would be difficult to see how, despite Hamburg Sud's financial strength and fierce independence, it would ever be anything other than a junior partner in such a merger.
It is also difficult to see how Hamburg Sud's senior management would welcome such a development. If these talks lead to Hamburg Sud taking a financial stake in Hapag-Lloyd, there is a potential conflict with the Oetker Group's corporate strategy, which has long been about maintaining a balance between its different business divisions – it has significant interests in food and beverages, and banking among other things – so that the company never becomes overly reliant on one segment, as it could be as part of a merged Hamburg carrier.
All that said, the prospects for Hamburg the city – arguably the pre-eminent hub of European shipping – would be strengthened by such a merger. And Hamburg has shown over the course of its long history, dating back to its days as one of the Hanseatic League, that it has an enviable ability to structure these types of deals.