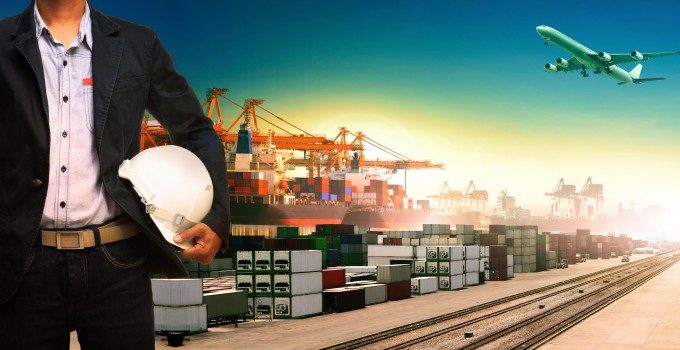 XPO Logistics is set to expand its last-mile logistics offering after yesterday's acquisition of UX Specialised Logistics for $59m.
The company, which specialises in deliveries of heavy goods on behalf of retailers and e-commerce e-tailers to consumers' homes in the US east coast and Chicago areas, and Canada, currently makes around 930,000 deliveries per year and subcontracts operations to 1,600 road freight carriers.
XPO Logistics chief executive Bradley Jacobs said, "UX is a highly scalable, tech-savvy addition to our last-mile operations.
"This acquisition expands our network for heavy goods home delivery, where we're already the number-one provider, and adds more density to our growing e-commerce logistics footprint. UX has demonstrated strong organic growth based on long-term relationships with blue chip retailers which can use a wide range of our services."
UX's operations will be bolted on to XPO Logistics' previous acquisitions, 3PD and Optima, bought in 2013 and merged to create the XPO Last Mile division.
An XPO spokesman told The Loadstar that the integration process was expected to be "very smooth; it's a tuck in", with UX employees transferring to the XPO IT system and most of its senior management joining XPO Last Mile.
"UX has a very intense customer service culture – once goods are delivered, the customer gets a phone call 15-20 minutes later, asking them to rate the carrier's service. Carriers which secure a good rating, we will use more; those that receive a bad rating we will be phased out of our business," he continued.
The acquisition price is around seven times UX's adjusted earnings before interest, tax depreciation of and amortisation in 2015, which was $8.2m on revenues of $113m.
"It's an extremely professional company – the management has managed to return a compound annual growth rate of 19% in revenues over the last five years," said the spokesman.
"We had some presence in the geographies that UX is strong in, but time and time again we would see it when bidding for contracts, and it makes strong strategic sense for us to buy it – we wanted to build scale in these areas," he added.
The deal will be funded by XPO's cash reserves, which are set to be boosted by a bond sale announced last week, which would see 7.875% senior notes, due to mature in 2019, sold to investors, and is expected to raise $416m.
"Following that, we will have around $1bn in cash," the spokesman added, "and that will provide the primary funds for our acquisitions."
The company has a further $500m in the form of debt, through an asset-backed loan facility, which it can access for larger acquisitions – its largest buy to date was September's $615m purchase of contract logistics specialist New Breed.