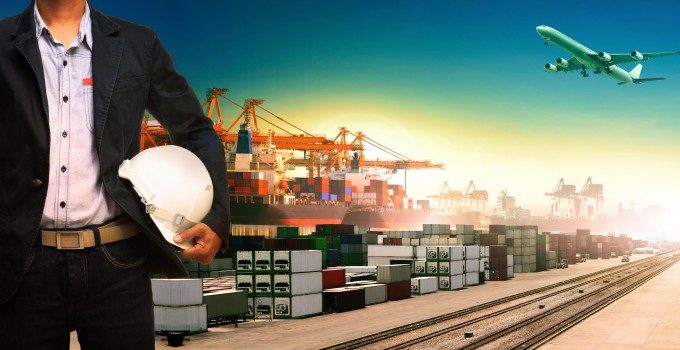 The prospect of of a co-operation between the proposed P3 alliance and the G6 alliance may be far-fetched, given the likely confrontation on tradelanes between the mega-networks, but container liner shipping has long since lost the ability to surprise.
Indeed, the coming together of polar opposites Maersk Line and MSC, plus the hitherto financially stressed CMA CGM, to form the P3 was an event few in the industry could have predicted – according to analyst SeaIntel's CEO Lars Jensen, it was a "shotgun wedding" that "illustrates the current state of the container industry".
No doubt this trio of top carriers would all deny that they were under any pressure to combine forces, and Maersk Line could point to its stellar financial performance over the past year, despite the industry suffering another year of net losses. Indeed, Maersk CEO Nils Andersen has often commented that when the Danish carrier suffered, its competitors suffered more.
Questioned on the possibility of an alliance with a rival, after a previous results presentation, although dismissing the possibility, he significantly added the caveat: "You can never say never in shipping."
Elsewhere, six other top-20 container carriers were involved in the separate groupings of the Grand Alliance (Hapag-Lloyd, OOCL and NYK) and the New World Alliance (APL, HMM and MOL). Their merger into the G6 alliance in April 2012 for Asia-Europe services, which is (subject to regulatory approval) due to be to be expanded this year to the transatlantic and transpacific, was also groundbreaking in its own way, given the intense competition between the two networks.
There is no doubt that the desperate need to obtain economy of scale has been the driver in bringing together fierce competitors into alliances, and this means outsiders have a near-impossible task to compete.
An indication as to how rival carriers could in future seek to combine resources came yesterday with the announcement of the co-operation between APL, Maersk and OOCL on the Asia to Indian sub-continent tradelane from next month.
It is a slot-sharing agreement that will deploy 18 vessels offering a total capacity of 17,500teu on three weekly sailings, and also incorporates slot agreements with CMA CGM, Emirates Shipping Line, Hamburg Sud and Regional Container Line.
The carriers said in a joint statement: "Our multi-carrier co-operation will provide more frequent sailings between Asia's major trading hubs and, at the same time, eliminate unnecessary service duplications."
The thrice-weekly sailings would enhance the current weekly services offered independently by the carriers, added the statement, suggesting that more such convenience vessel- and slot-sharing agreements could follow – among even the fiercest of carrier competitors.