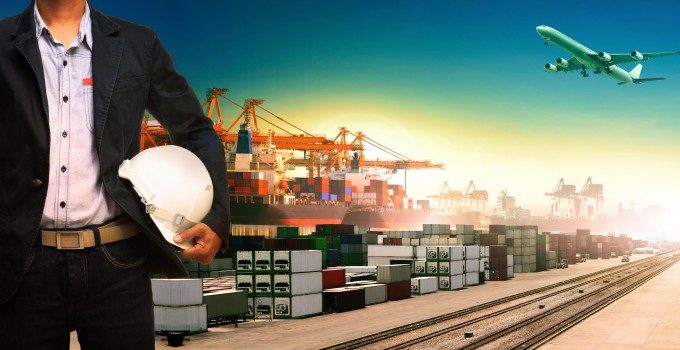 Amid concerns that the 2M alliance between Maersk Line and MSC will suffer the same fate as its P3 predecessor and be stymied by Chinese regulators, the two ocean carriers have released their proposed service port rotations for the east-west vessel sharing agreement (VSA) across 21 services.
It is expected to deploy 185 vessels with a total capacity of 2.1m teu, and a full service guide can be downloaded here.
Specific terminals are not included in the pro-forma schedules – suggesting either that stevedoring contracts have yet to be finalised, or that Maersk and MSC do not want to antagonise regulators by assuming 2M's approval.
Nevertheless, the six services planned for Asia-North Europe represent a combination of each carriers' strong hub ports – with the exception of Wilhelmshaven, which looks set to receive two weekly deepsea calls – and it is too early to say which ports stand to be the winners or losers from the proposed itinerary.
Bringing a hitherto fierce competitor into a 'home' patch could be a gamble for both carriers. However, with Maersk and MSC, in theory, set to enjoy similar unit costs, they may prefer to attack the softer underbelly of rival alliances handicapped by a higher cost bases.
In addition to Asia to North Europe, where it would dominate with around 32% of the capacity share, the 2M proposes five services between Asia and the Mediterranean; four from Asia to the US west coast; two loops from Asia to the US east coast via the Suez Canal and one through Panama; three services between North Europe and the US on the transatlantic; and two between the Mediterranean and the US.
Maersk claims clients will see less disruption due to skipped sailings, which shippers have repeatedly told The Loadstar often happen with short notice and are the bane of even the biggest of the 3PLs.
It said: "Due to overlaps in port coverage, our new network will minimise disruptive effects on customers of blank sailings. The network will, among many other things, feature a new direct connection from Shanghai to the Black Sea – as well as a new direct service from France (Le Havre) and Sweden (Gothenburg) to ports in Japan."
Meanwhile, MSC has overcome its hitherto media-shy image by including a personal foreword from chief executive Diego Aponte, who said: "The VSA aims to deliver improved services to our customers booking on MSC's east-west services."
He continued: "The proposed VSA will provide an increased number of port pairs, more direct ports of call and enhanced transit times."
Significantly, in view of MSC's low ranking in terms of schedule reliability versus the table-topping Maersk, Mr Aponte added: "Schedule integrity will improve as a result of an increased number of weekly sailings."
And with previous comments from Maersk about the approval process hitting a raw nerve with regulators there is also an indirect message for agencies from Mr Aponte: "At this point we continue to work closely with authorities, helping in any way that we can to ensure that the 2M VSA will be approved."